Virtual experience hosted by Takhir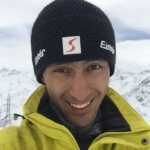 Have you ever climbed a mountain virtually?! Now you can! Join Takhir, born and raised at the base of Mt. Elbrus, as he guides you virtually up Mt. Elbrus, one of the 7 Summits and Europe's highest peak at 18,510 feet. For mountaineers, it's everything you'll want, as you learn the South Route itinerary, the acclimatization schedule, and what technical details are a must to make it to the top of Elbrus. This is so much more than a climb, though, as Takhir shares personal stories, family legacies, and the role Mt. Elbrus plays in Russian and Caucasus history. There's something for everyone in this virtual Mt. Elbrus climb!
Interested in scheduling a private virtual Elbrus climb? Inquire now for custom dates, team-building options, corporate events, school field trips, and more. Private tours starting at $100. ***We are currently developing with a new Virtual Mt. Elbrus Climb with a different guide; thanks for your patience while it's not available to experience. Once this tour is ready, it will be on the site!
All tour times are specific to your time zone!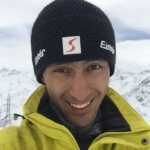 Hi!  My name is Takhir; I'm a mountain guide at Mt. Elbrus.  I was born and raised at the base of the mountain, and have summited Elbrus over 100 times.  I come from a family of mountaineers, dating back to my grandfather and my father, who worked for 20 years on Elbrus as a part of rescue services.  This mountain is close to my heart as my people, the Balkars, have lived here for many generations; join me as I guide to the top of Elbrus but more importantly, take you on a journey to my homeland!
Camilo
Colorado, USA - March 2021
We had an awesome experience learning about Mount Elbrus with local guide, Takhir. He is an amazing wealth of knowledge and an engaging story teller. We learned many details about climbing the mountain and also its rich history. I highly recommend this experience for anyone who might want to climb Mount Elbrus in the future or sho simply want to learn more about this part of the world!
Cancellation policy
Any experience can be canceled and fully refunded within 24 hours of purchase, or at least 7 days before the experience starts.

Learn More >
Guest requirements
You'll need an internet connection and the ability to stream audio and video to participate. A link and details on how to join will be included in your booking confirmation email.
Show More >
Experience Russia Virtually from the comfort of your home!