ALL THE "HOT" SPOTS IN THE "LAND OF FIRE",
IN LESS THAN A WEEK!
6 Days / 5 Nights :: 3, 4, & 5-Star Available
Welcome to Azerbaijan! An English-speaking guide will meet you and transfer you to your hotel in Baku.  Baku is a lively place at night, so depending on when you arrive today, get out and enjoy the town!
Your experience of Azerbaijan begins today as you experience the most modern of the three Caucasus capital cities, Baku.  Baku has all the amenities of a cosmopolitan 21st century large city, while maintaining its historic feel & place on the Silk Road.  You'll cover different time periods of history today, as you visit the 15th-century Palace of the Shirvanshahs (UNESCO site), while on the other hand exploring Baku's many 20th-century historical points of interest.  Right outside the city is the natural wonder Yanar-Dag National Park, where flames of fire have been burning from the ground (without break!) for more than a millennium; this can be attributed to the country's massive natural gas reserves.  You'll also stop by Ateshgah Temple, an ancient Zoroastrian place of worship, also connected to, you guessed it, fire.  It's no wonder why Azerbaijan's historic moniker is "Land of Fire", after your visits to Fire Mountain and Fire Temple, yes?  Baku rests right on the shore of the Caspian Sea so make sure to dip your toes in at least once while here! 
DAY 3: GOBUSTAN, SHAMAKHI, AND LAHIC
You'll hit the road today, as you explore Azerbaijan's ancient lowlands and hill country.  This morning's short journey south of Baku will take you WAY back in history, as you go to Gobustan National Park, home to some of the world's oldest cave art and a UNESCO World Heritage site.  This Martian-like desert landscape also has hot mud volcanoes…lots of them :). After lunch, you'll drive to central Azerbaijan, making a stop in Shamakhi, visiting an early 19th-century cemetery (Yeddi Gumbaz Mausoleum), where the last rulers/family members of the Shamakhi Khanate were buried in that time.  You'll continue from Shamakhi to Lahic, a 5th-century village where you'll stay in a quaint guest house, after participating in a handicrafts master-class.  You may have barely noticed, but in your driving today from the Caspian Sea Coast, you gradually worked your way up to 4,500 ft. above sea level, which should make for a good night's sleep!
DAY 4: LAHIC, DEMIRCHI, QUBA
You'll see it all today, as you begin in the hill-country of central Azerbaijan, wind your way back to the lowlands along the Caspian Sea Coast, then drive straight towards the southernmost part of the Caucasus Mountains along the border with Russia.  You'll explore historic Lahic this morning as well as the village of Demirchi with ancient blacksmithing traditions.  Your drive to Quba will give you a chance to rest a bit before the final portion of your trip, finishing in what many would say is the most beautiful part of Azerbaijan.  You'll experience a fascinating part of Jewish history in Azerbaijan this afternoon, visiting "Red Town", the only exclusively Jewish settlement outside of Israel & the USA.
DAY 5: KHINALIG, QUBA, AND BAKU
Can you believe it?  It's already your final full day in Azerbaijan.  You'll wrap up your trip today on a literal high note (i.e. the highest point of elevation of your trip!) with an excursion into one of the highest villages in Europe, Khinalig, at around 7,700 ft. (2,300 m) above sea level.  What a great place to have a final home-cooked meal among the local village residents before descending back to Quba.  Time-permitting, you'll enjoy a carpet-making master-class in Quba before arriving back in Baku this evening.  You'll stay in a different part of Baku tonight to enjoy the views of the modern Heydar Aliev Cultural Center.  It's your last night in Baku so make the most of it!
DAY 6: DEPARTURE FROM AZERBAIJAN
You'll be transferred to the airport this morning for your flight home.  Thanks for visiting and experiencing just a drop of what Azerbaijan has to offer!  We hope to see you again, maybe to explore even more of the Caucasus; perhaps Georgia with its majestic mountains & wine country.  Nakhvamdis! (Goodbye in Georgian)
Talk to an Azerbaijan expert today:
Easy & Smooth Planning Process!
4 Steps to Your Perfect Trip:
What you'll see on the "Azerbaijan Express" tour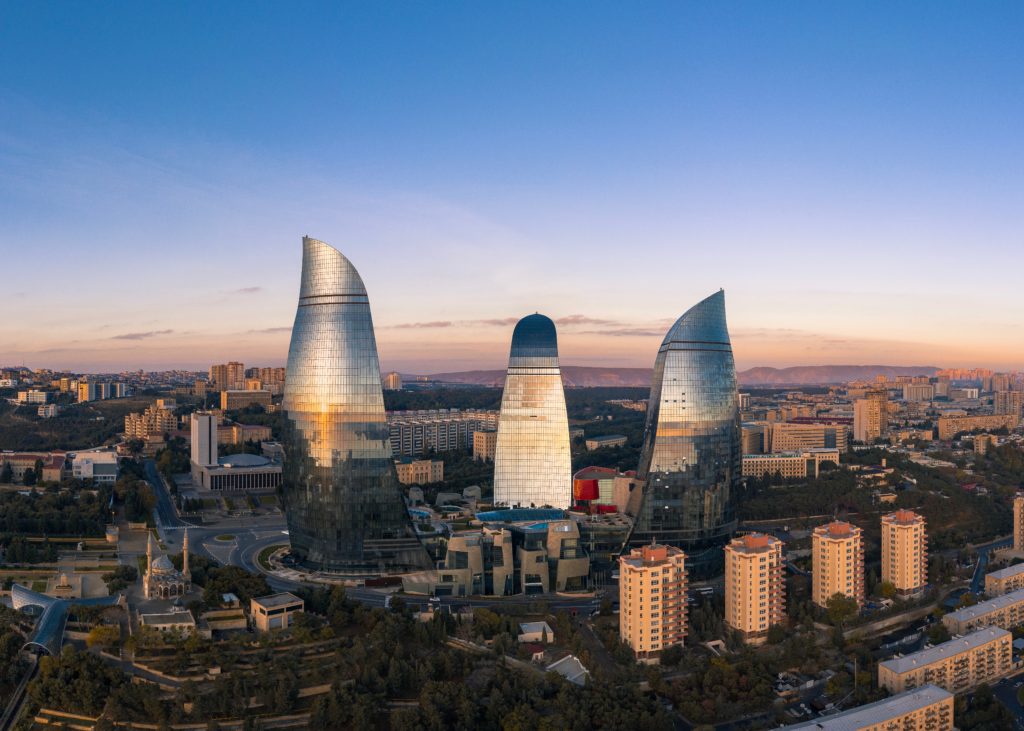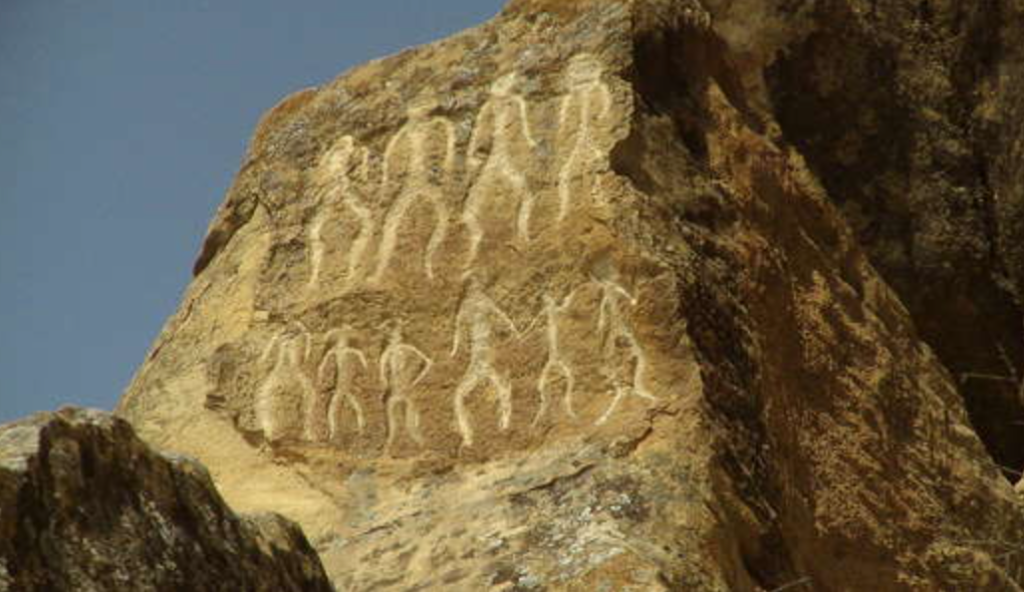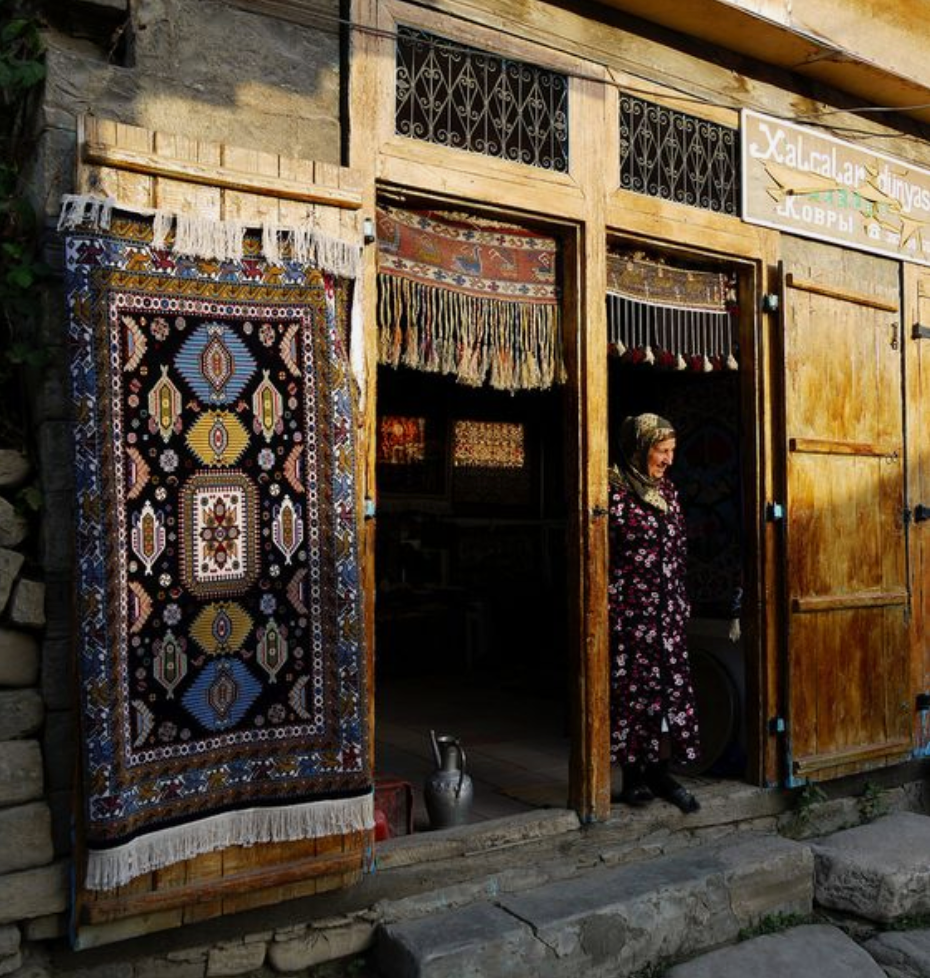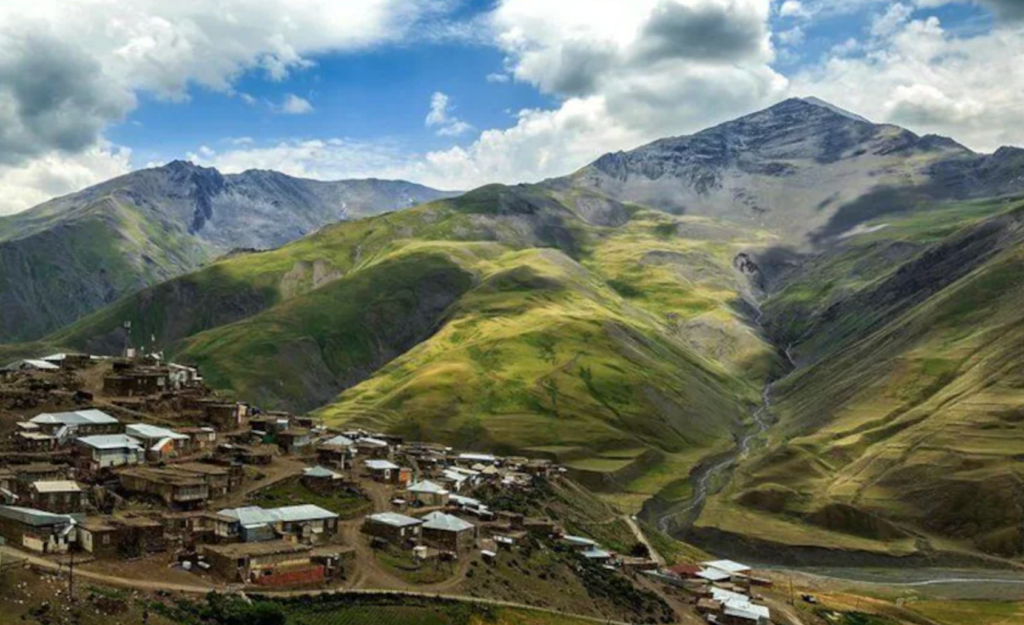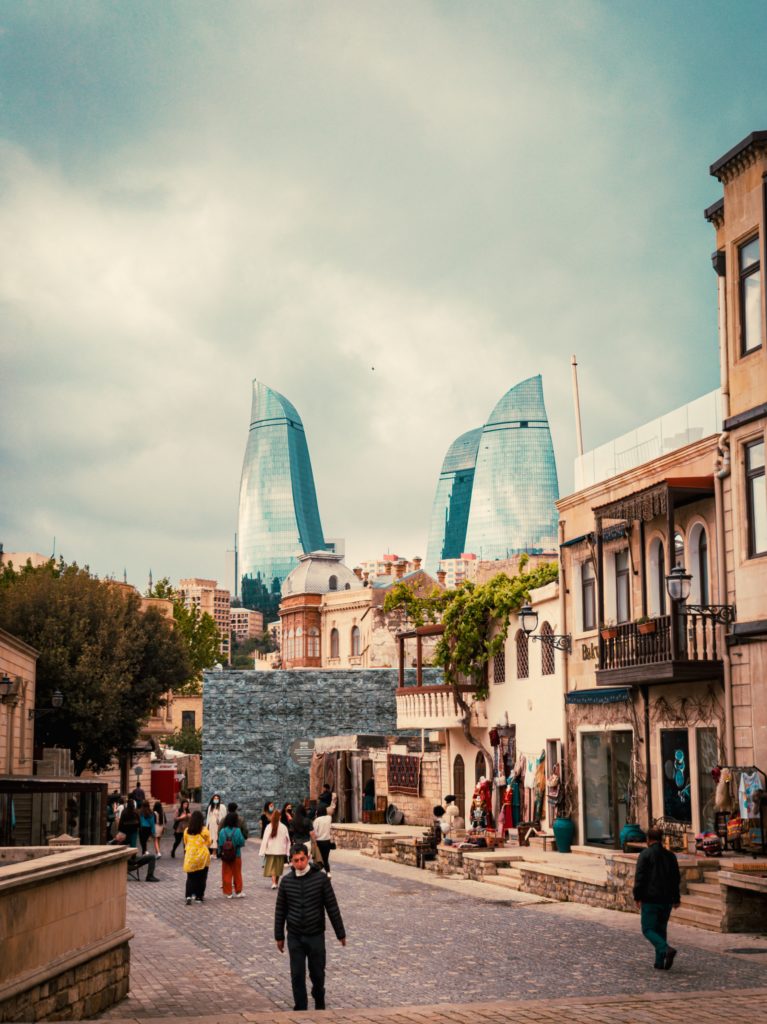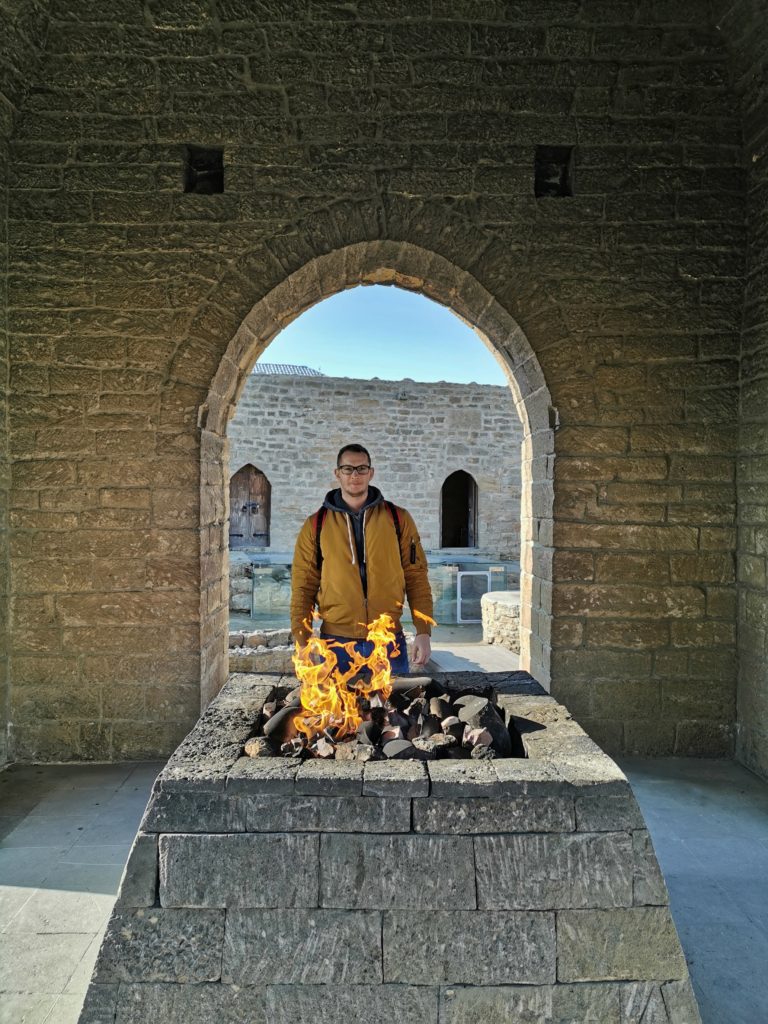 Azerbaijan Express Tour Pricing
| Tour Level | 2 People | 3-4 People | 5-6 People |
| --- | --- | --- | --- |
| | | | |
| | | | |
| | | | |
* As a US based company, all prices are in US Dollars, per person. We accept payment in US dollars at the exchange rate in effect at the time of payment. Refer to our Payment Options document for more detail.
*For single rooms, a single supplement fee will be applied.
*Contact us for larger group pricing.
Request a quote and start planning your authentic Azerbaijan trip with an expert now: