Enjoy some of our clients' latest stories and get inspired!
Find out why Caucasus Quest is the best way to see Georgia, Armenia, and Azerbaijan.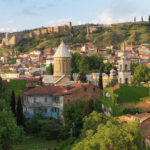 Jeff, from Kansas
(Dec. 2022)
"We had a guided tour of Tbilisi Old Town while family was in town. It was an amazing tour. The guide was witty and also very informative. We've lived in Tbilisi for 2 years and we saw places and learned things that we have never heard or been before. We would highly recommend Caucasus Quest for these and any other guided tours they offer. They are easy to work with and competitively priced."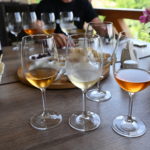 Dave, from Texas
(Jan. 2023)
"Caucasus Quest treated our group to a wine museum and cellar experience that was unforgettable. Georgia's role in the history of winemaking is very important, and both the museum and the tasting (hosted by the top sommelier in Georgia) were extensive, exploring the unique varieties that make Georgian wine so notable. The Sommelier was very personable, and seemed very comfortable with our group and our questions. Thank you, Andrew for this very personalized experience!"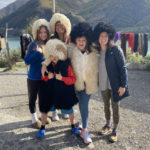 Anna, from Texas
(Oct. 2022)
"I scheduled a few tours to different areas when my sister came to visit. Goga was our tour guide and driver. I highly recommend Goga and this company. He is knowledgeable about Georgian history and made our tour so much fun! By the end of the three days Goga felt like family. Goga had a large car for our big group. He is a great driver. The price for each day tour was very fair and reasonable. He took us to the best restaurants! I highly recommend this company!"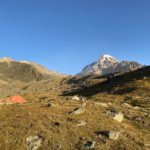 Steve, from Indiana
(Sept. 2022)
"I was able to go on a 3 day/2 night hike to Mt. Kazbek. Caucasus Quest arranged my travel to the town of Stepansminda in northern Georgia and connected me to a quality local hiking company. I was able to rent any gear I didn't have for the trip and the local crew transported me to the trailhead right at the iconic Gergeti Trinity Church.

Andrew from CQ accompanied me on the trip and we climbed up to Altihut (at 3014 meters) where we camped for two nights. On the second full day, we climbed up to the Mt. Kazbek base camp, as we never intended to attempt a summit on this trip.

The views were absolutely stunning, the guides were incredible helpful and professional, and Andrew was an encouraging hiking partner. I would recommend Caucasus Quest for anyone looking at hiking in Georgia and the Caucasus region!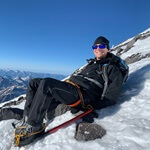 Nicolas, from Canada
(Aug. 2019)
"Thank you Andrew & BRS team for helping make our Elbrus experience exceptional. Andrew and his team were extremely attentive and responsive (always within 24 hours) throughout the planning phase. He and our guide Serge, met us at the airport and attended to all our needs from arrival to departure. Sergey proved to be mountaineer savvy, had years of Elbrus experience. Our accomodations at the AzauStar was very relaxing and had a great location, right at the base of the maintain. Leaprus hut was a pleasant surprise and we highly recommend (heated, personable staff, exceptional food, hot & cold running water). Andrew, Sergey and Beyond Red Square, thank you again for making our trip exceptional."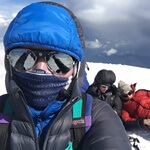 Steve, from the UK
(July 2019)
"We climbed Elbrus in Russia with Beyond Red Square and found them to be a great company to travel with, their attentiveness to detail, co-ordination and communications were great and very informative. Our guide, Sergey, successfully got us to the summit of Elbrus and looked after us through the whole trip. Highly recommend!"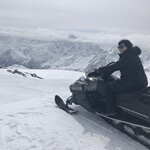 Carolyn, from Australia
(April 2019)
"Special thanks to Andrew for working with us to put together a very personalized experience. A lot of effort was put into the planning stage of this trip. We had expert guides and interpreters (Moscow Kira) who gave us a unique and honest look into their way of life. We felt safe and well looked after at all times. Moscow and St Petersburg were like a fairytale and the people were friendly and very helpful. We absolutely loved the amazing scenery and rich history of the Caucasus region… The food was absolutely amazing everywhere we went. I just loved the way this holiday was put together it was one of my biggest adventures."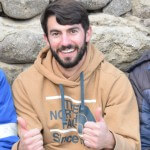 John, from Texas
(Oct 2018)
"I've always dreamed of traveling somewhere off the beaten path in Europe or Asia, but I'd failed to make the dream a reality because of the complexity of travel there. Since Beyond Red Square is run by Americans living in Russia, they are able to make the logistics seamless for Americans. Their knowledge of the area was crucial, allowing us to experience the most interesting parts of the region we otherwise wouldn't have known existed (…) Witnessing the simplicity of everyday life of Caucasus people will stick in my memory forever."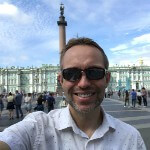 Kevin, from Utah
(Aug 2018)
"We had a great experience working with BRS. Andrew and his team were easy to work with and answered every question I had while planning our Russian trip. Following our climb of Mount Elbrus, we had an opportunity to visit a Russian Banya which was a major highlight of our trip! BRS also coordinated our visits to St. Petersburg and Moscow…a midnight train from St. Petersburg to Moscow was an incredible experience…I would strongly recommend BRS to anyone planning a trip to the North Caucasus, or anywhere in Russia!"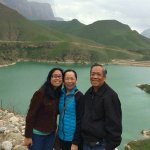 Ric & Lenie, from Maryland
(May 2018)
"We would not have had such a perfect experience seeing Russia if not for the wonderful job Beyond Red Square did for us. We simply told them which places we would like to visit and the length of time we planned to be there and they took care of almost everything. It took a lot of the stress off of us in the planning stage, and when we actually got there, we felt like VIP guests…. All in all, it was truly the trip of a lifetime, and we could not have asked for a more enjoyable and well-rounded tour of Russia!"
Request a quote and start planning your authentic Caucasus trip with an expert now: