3 COUNTRIES IN 2 WEEKS:
AZERBAIJAN, GEORGIA, & ARMENIA!
16 DAYS / 15 NIGHTS::
3, 4, & 5 Star Options Available
The perfect first trip to the South Caucasus!
DAY 1: ARRIVAL IN AZERBAIJAN
Welcome to Azerbaijan! An English-speaking guide will meet you at the airport and get you settled safely into your hotel. You'll be catching up on sleep today and starting the "beat jet lag" process, so no formal touring today. Hopefully a a mid-day nap though, you'll be up for doing some exploring on your own this evening, to take in the sights, sounds, and smells of Baku. Regardless, have a great first night of sleep, and prepare for a fantastic next two weeks!
DAY 2: GOBUSTAN & SHIRVAN NATIONAL PARK
It's an early start today as you hit the road early to Shirvan National Park south of Baku, one of Azerbaijan's best spots for viewing wildlife. Shirvan has a huge populaBon of goitered gazelle and over 270 species of birds that either breed or winter there along the Caspian Coast migration route. After lunch, you'll go WAY back in history, as you go to Gobustan National Park, home to some of the world's oldest cave art and a UNESCO World Heritage site. This Martian-like desert landscape also has mud volcanoes probably unlike anything you've experienced before. You'll arrive back to Baku this evening after a full day of exploration and surely ready for a good dinner before catching up on some sleep after being jet lagged!
Today you'll explore more of Baku, the most modern of the capital cities in the Caucasus region, as well as historic Shamakhi to the west, home to Azerbaijan's oldest Juma Mosque. Baku has all the amenities of a cosmopolitan 21st century large city, while maintaining its historic place on the Silk Road and in history. You'll cover different time periods of history today, as you visit the 15th-century Palace of the Shirvanshahs (UNESCO site), while on the other hand exploring some of Baku's 20th-century Soviet historical points of interest. Right outside the city is the natural wonder Yanar-Dag National Park, where flames of fire have been burning from the ground (without break!) for more than a millennium; this can be attributed to the country's massive natural gas reserves. You'll also stop by Ateshgah Temple, an ancient Zoroastrian place of worship, also connected to, you guessed it, fire. It's no wonder why Azerbaijan's historic moniker is "Land of Fire", after your visits to Fire Mountain and Fire Temple,  yes?
You'll encounter multiple landscapes today, as you begin the day in Baku at sea level, wind your way up the Caspian Sea Coast, then drive straight towards the southernmost part of the Caucasus Mountains along the border with Russia. There will be some fantastic photo opportunities this morning at the Candy Cane Mountains in Khizi with their incredible shale coloring, as well as a potential visit to Afurja Waterfall, the largest in the country. You'll experience a fascinating part of Jewish history in Azerbaijan this afternoon, visiting "Red Town", the only exclusively Jewish settlement outside of Israel & the USA.
DAY 5: KHINALIG, QUBA, BAKU
Today is the literal high note of your time in the entire Caucasus (the highest point of elevation of your trip, actually!) with an excursion into one of the highest villages in Europe, Khinalig, at around 7,700 ft above sea level. What a great place to have a homecooked meal among the local village residents before descending back to Quba. Lots of beautiful scenery to photograph along the way. You'll arrive back in Baku tonight for your flight to Tbilisi tomorrow.
DAY 6: FLIGHT FROM BAKU TO TBILISI (GEORGIA)
You'll be transferred to the airport today for your short flight from Baku to Tbilisi and the second leg of your Caucasus Caravan tour! You'll experience Tbilisi's charming Old Town this afternoon with a 1/2 day tour and start your time in Georgia off right this evening with dinner and a national Georgian dance experience.
DAY 7: DAVID GAREJA MONASTERY & RAINBOW MOUNTAINS
Exploring Georgia's vastly diverse landscapes starts today! You'll head south to David Gareja Monasteries, a set of monasteries, homes, and refuge carved & built into rock starBng in the 6th-century by a group of monks. The preservation of these structures is quite impressive and their location in the surrounding "Rainbow Hills" is very picturesque. The Monasteries sit right on the border with Azerbaijan and it's one of the most "desert-like" environments in Georgia. We'll have you back in Tbilisi by dinnertime for any last- minute exploring you want to do before heading to the Caucasus mountains tomorrow!
You will head to the heart of the Caucasus this morning, Kazbegi, Georgia. The road is windy but beautiful, also known as the Georgian Military Highway, which served as a key transport route through the mountains, especially in the 19th and 20th centuries for the Russian Empire & Soviet Union. Along the way, you'll visit the 15th-century Ananuri Fortress Complex, which sits on the beautiful Zhinvali Lake. You'll then head thru Gudauri, Georgia's most popular ski resort, and one of Europe's hidden gems being discovered more and more each year. But the "peak" of today is visiting iconic Mt. Kazbek, which towers above the surrounding peaks at 5,054 meters (16,512 feet). Your visit to Gergeti Church above the village Stepantsminda is sure to be seared in your memory as one of the most beautiful places you've ever visited, with the Caucasus mountain range surrounding you on all sides. It will be a long day of driving, but the views along the way will make it worth it!
DAY 9: STEPANTSMINDA, GEORGIA
You'll have a full day to explore the surrounding area of Stepantsminda, and there is much to see. You can drive right up to the border with Russia, and really "feel" how this route was for traders & soldiers in the previous centuries, cutting right through the heart of the mountain range. There are various beautiful valleys and overlooks to see, including Truso Valley, the village Sno, and Gveleti Waterfall if you're up for a short but challenging hike. Depending on how the weather was yesterday, you may visit Gergeti Church today.
DAY 10: UPLISTSIKHE, AKHALTSIKHE, VARDZIA
Today begins at the high elevation of Stepantsminda surrounded by mountain peaks, but finishes literally underground (!), visiting some of Georgia's most famous, ancient cave cities. You'll travel back down the Russian Military Highway to Georgia's lowlands to Uplistsikhe, a cave city whose construction dates back to 6th century BC. After exploring Uplistsikhe, you'll work your way into the Trialeti Mountain region of southern Georgia to Akhaltsikhe, with its famous castle/fortress, also not far from the Vardzia Cave city/monasteries. Between Stepantsminda and Akhaltsikhe is Joseph Stalin's hometown of Gori as well as Borjomi, famous throughout the former Soviet Union for its tasty mineral waters.
DAY 11: VARDZIA & ARMENIA: GUMRI
You'll spend your final morning in Georgia exploring whichever fortress/cave city in Akhaltsikhe/Vardzia you weren't able to sufficiently cover yesterday, before heading to the third and final country of your Caucasus Caravan: Armenia! Despite Armenia being landlocked, it's a country with incredible beauty which much to see. This will be a full day of travel covering two countries and various sites, so you'll be glad to pull into ancient Gyumri this evening for dinner and a good night's sleep!
This morning you'll spend time in Gyumri, Armenia's 2nd-largest city. The architecture in this city is
renowned for its distinct feel compared to the rest of the country, and the city continues to rebuild after the devastating earthquake in the region in 1988. After visiting the city's various sites, you'll head east to Dilijan National Park, known locally as the "Armenian Switzerland" for its beautiful forested, alpine landscape. You'll overnight in Dilijan.
DAY 13: LAKE SEVAN, SELIM MOUNTAIN PASS, ORBELIANI CARAVANSERAI, NORATUS CEMETERY, NORAVANK MONASTERY, YEREVAN
The adventures in Armenia continue today as you continue through Armenia's diverse countryside, experiencing both historical sites as well as beautiful landscapes! You'll start the day with a scenic drive along the southern/western edge of Lake Sevan, the largest lake in the wider Caucasus region, before crossing the Selim Mountain Pass and making a stop at Orbeliani Caravanserai, a 14th-century stop for travelers along the Silk Road. After lunch, you'll visit Noratus Cemetery with UNESCO-recognized "khachkar" headstones, make a stop at Noravank Monastery, before pulling into the capital city of Yerevan this evening. All in all, something for everyone today!
DAY 14: GARNI & GEGHARD, YEREVAN
Heading east of Yerevan this morning, Geghard Monastery is a must-see, another UNESCO site, where you'll get to experience an Armenian choir singing. Not far from Geghard Monastery is the unique Garni Temple, the only pre-Christian structure (1st century!) in Armenia and the only Greco-Roman colonnaded building to be found in the entire former Soviet Union! You'll visit one of Armenia's most famous natural sites, the "Symphony of Stones" in Garni Gorge, which is an amazing rock cliff of basalt columns, resembling a huge organ with endless pipes. Lots of photo opportunities. You'll do some touring in Yerevan today as well, including walking through the city's best open-air market, Vernissage.
DAY 15: YEREVAN, EJMIATSIN, ZVARNOTS CATHEDRALS
Can you believe it's your final day in the Caucasus?! This morning, we'll stay closer to home and explore some of Yerevan's most historic locations, starting with Ejmiatsin Cathedral. Incredibly, this cathedral is reputed to have been built in 303 AD, staking claim to being the world's first Christian church building. Alongside the church is the Ejmiatsin Treasury with several ancient Christian relics. Nearby is Zvartnots Cathedral, a 7th-century church now in ruins but which boasted specific Armenian architecture and features. Both cathedrals are UNESCO sites. You'll visit the final can't-miss sites of Yerevan this afternoon and eat your final tasty Armenian cuisine this evening! It's definitely our hope that you have a clear view of Mt. Ararat from Yerevan on one of your three evenings in the city. 
DAY 16: DEPARTURE FROM ARMENIA
You'll be transferred to the airport this (early!) morning for your flight home. Thanks for visiting and experiencing just a drop of what the Caucasus has to offer! We hope to see you again, possibly exploring more of the western side of Georgia towards the Black Sea and Svaneti. Nakhvamdis! (Goodbye in Georgian)
Talk to a Caucasus expert today:
Easy & Smooth Planning Process!
4 Steps to Your Perfect Trip:
What you'll see on the "Caucasus Caravan" tour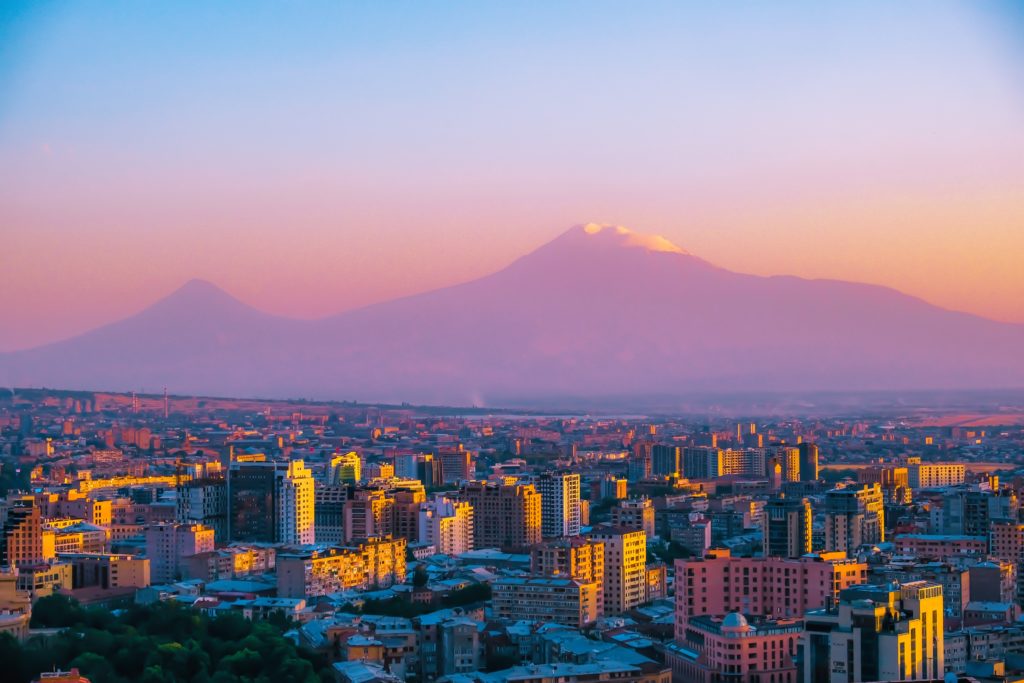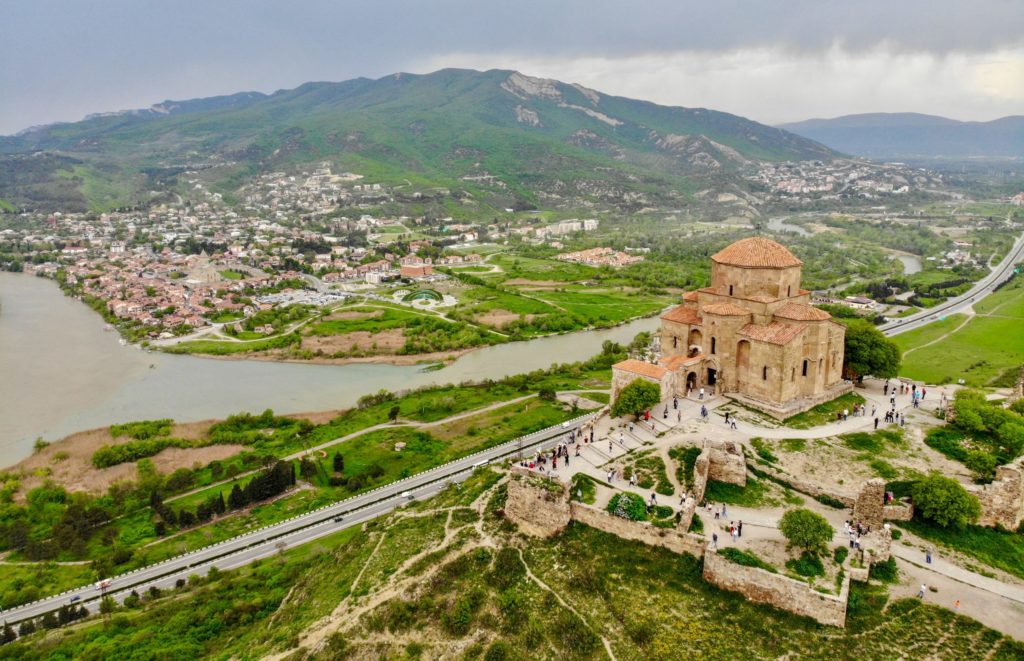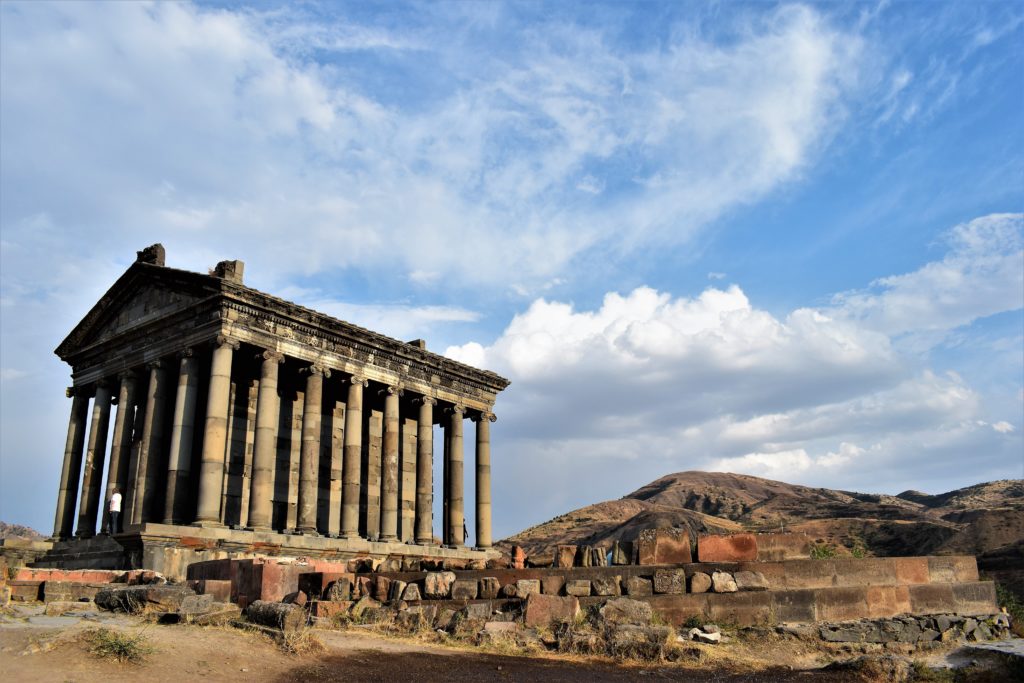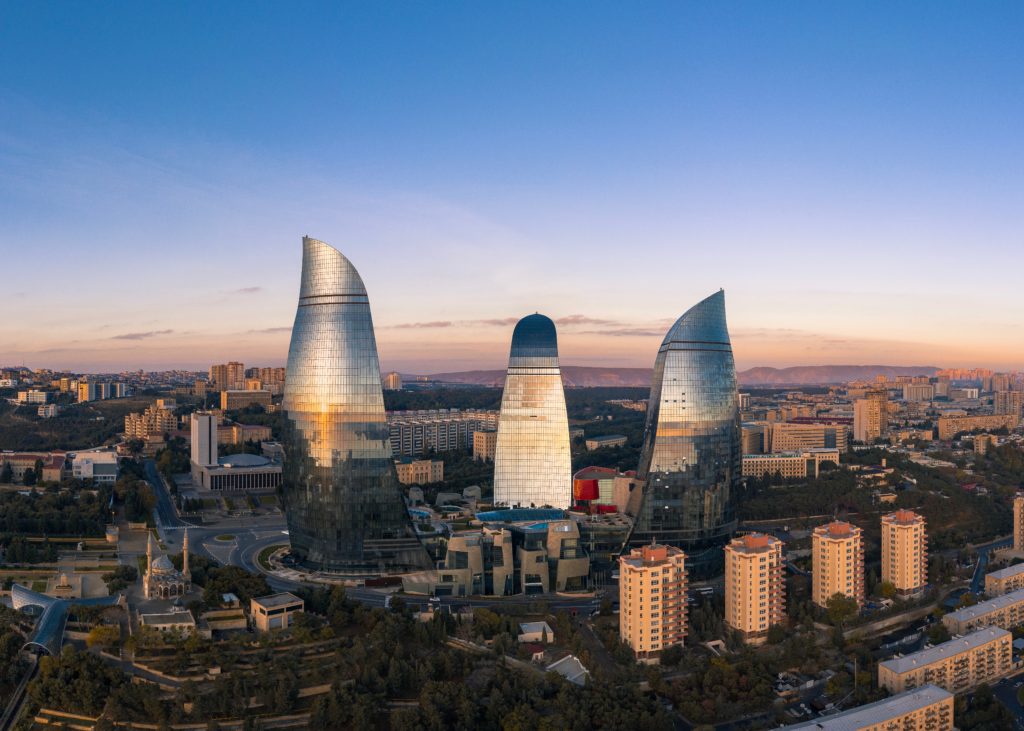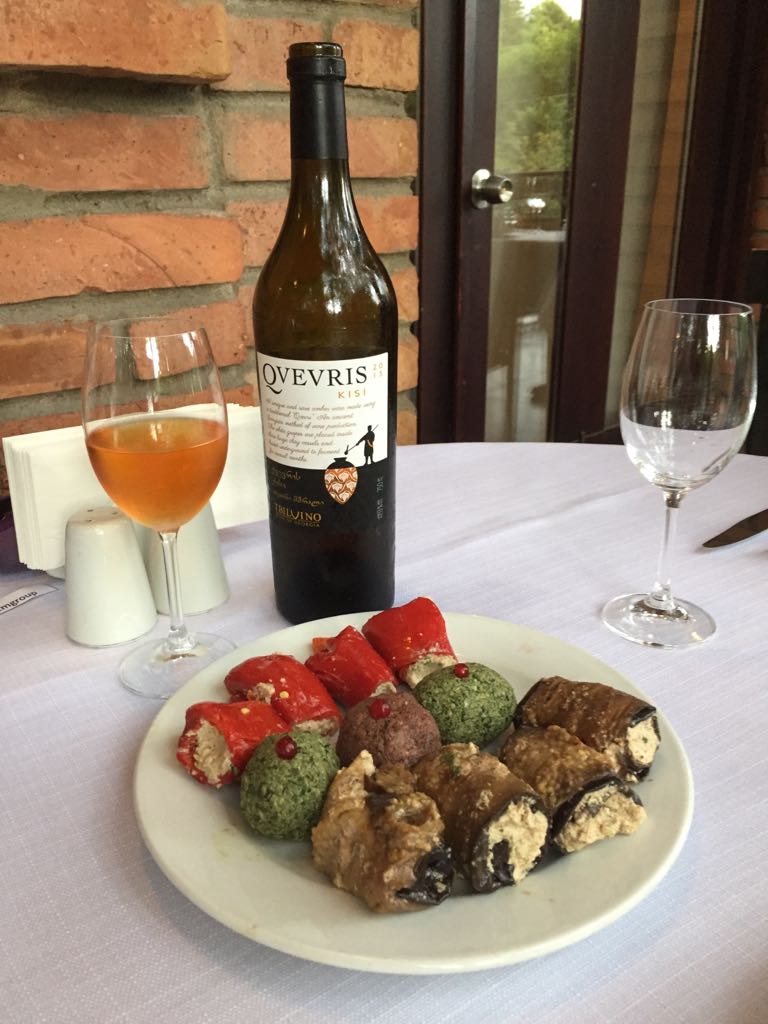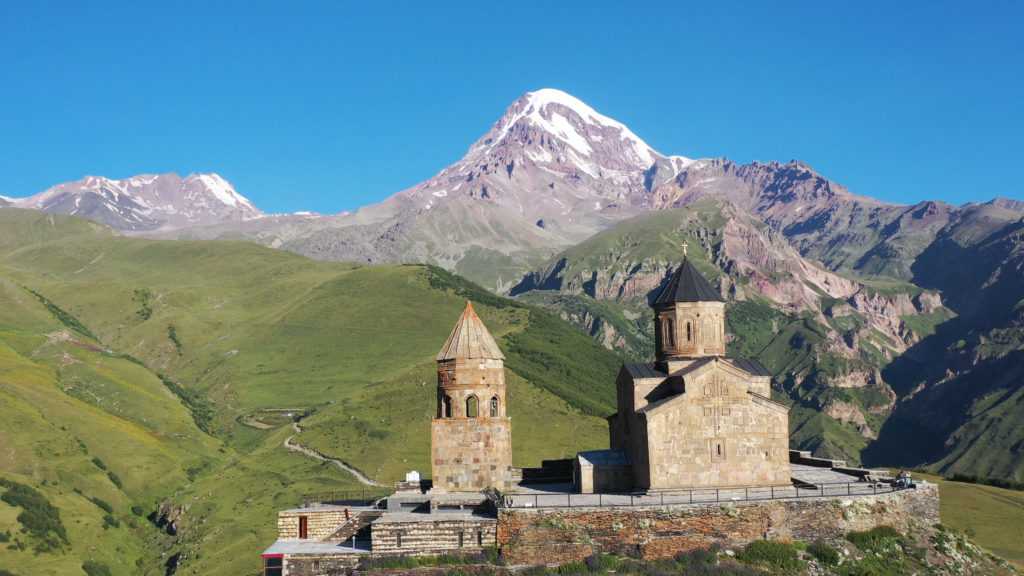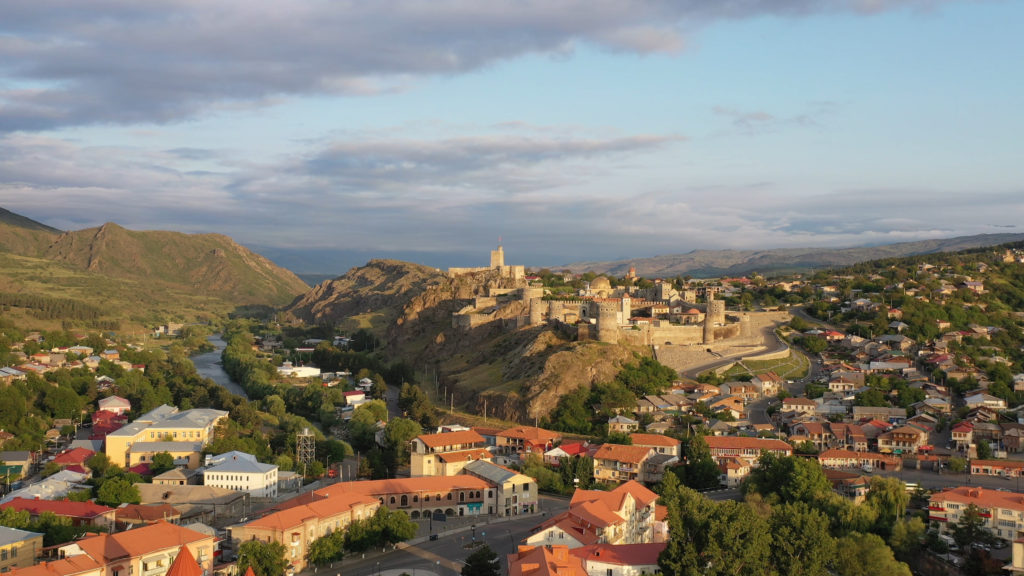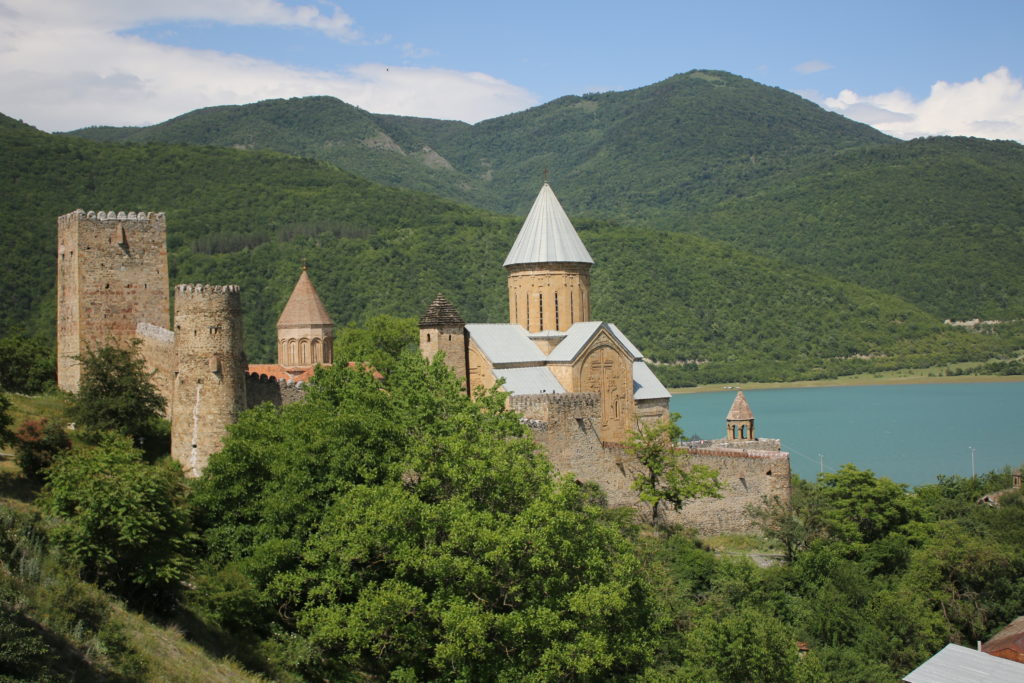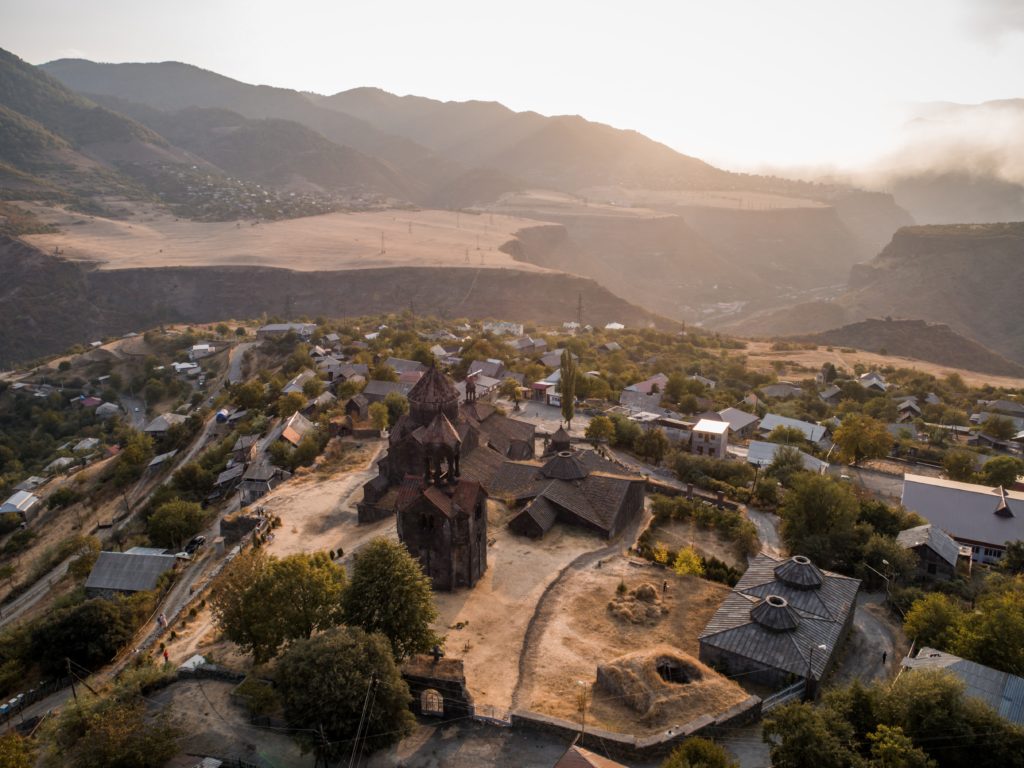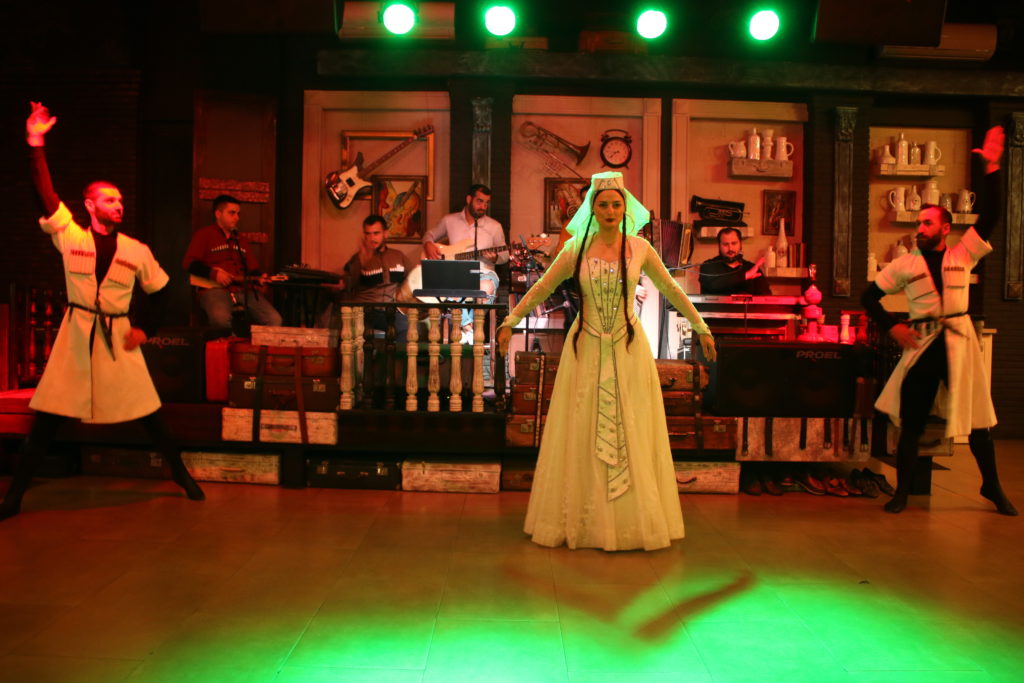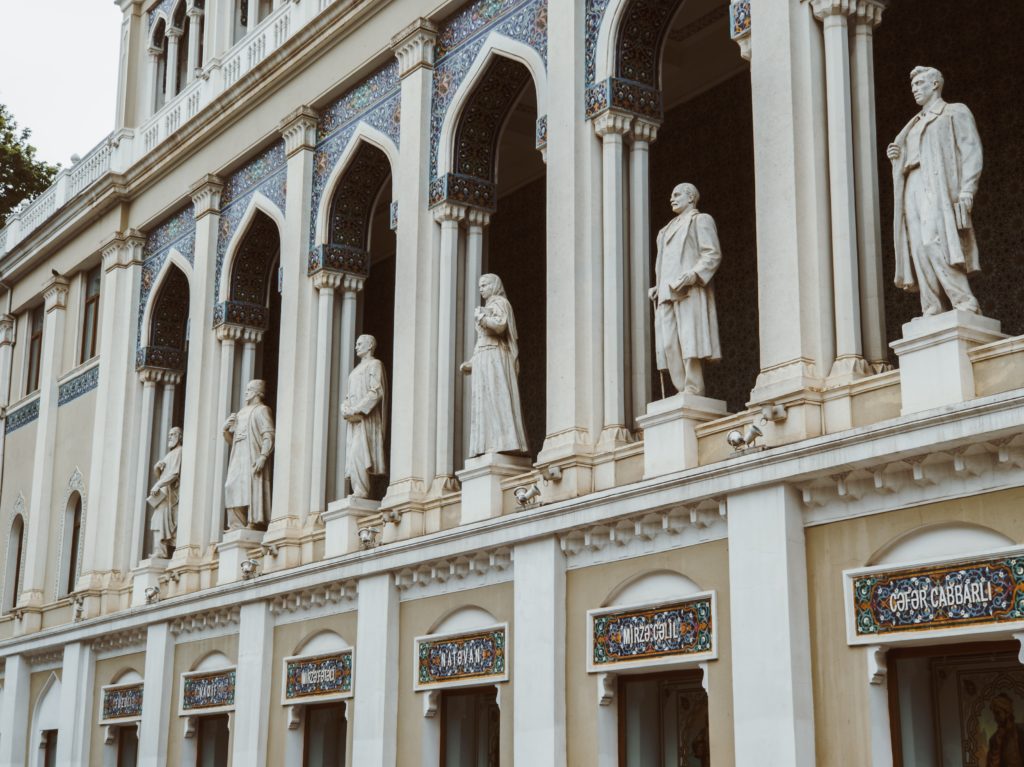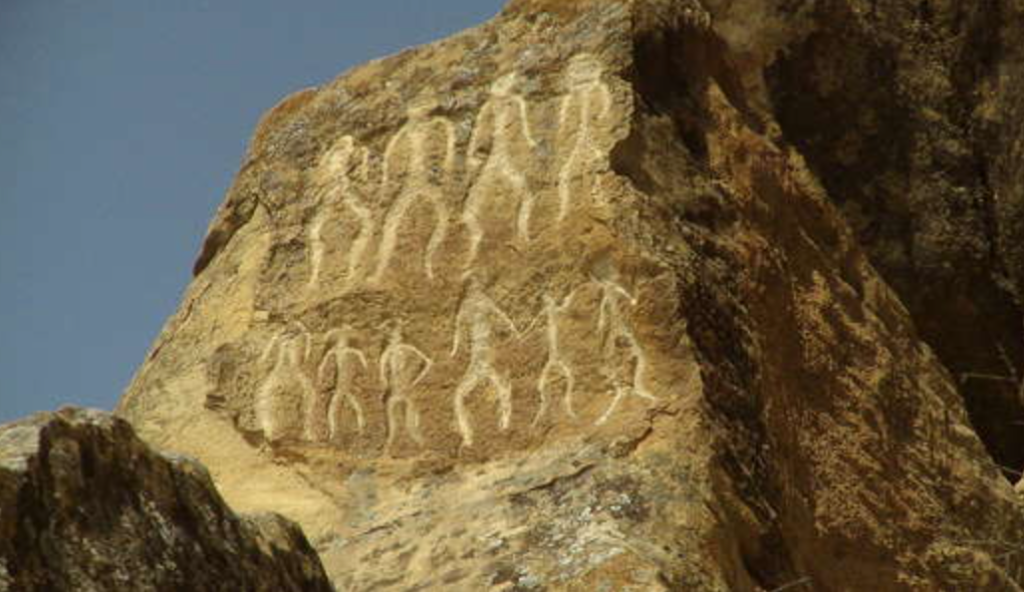 | Tour Level | 2 People | 3-4 People | 5-6 People |
| --- | --- | --- | --- |
| | | | |
| | | | |
| | | | |
* As a US based company, all prices are in US Dollars, per person. We accept payment in US dollars at the exchange rate in effect at the time of payment. Refer to our Payment Options document for further details.  
*For single rooms, a single supplement fee will be applied.
*Contact us for larger group pricing.
Request a quote and start planning your authentic Caucasus trip with an expert now: