3 COUNTRIES IN 2 WEEKS:
AZERBAIJAN, GEORGIA, & ARMENIA!
15 DAYS / 14 NIGHTS::
3, 4, & 5 Star Options Available
The perfect first trip to the South Caucasus!
DAY 1: ARRIVAL IN ARMENIA
 Welcome to Armenia!  An English-speaking guide will meet you at the airport and get you settled safely into your hotel.  It will likely be late evening or middle-of-the-night when you arrive in Yerevan, but we hope you're able to start working through jet-lag and will be ready for your Caucasus adventure starting tomorrow morning!
 Today is your one full day in Yerevan, so we'll fill it up with points of interest before you head to the beautiful countryside.  Yerevan may have the best archives & collections of historical documents & objects in the wider Caucasus region, so we'll make sure you have time to engage with each of those places, including: the Matenaradan (world's largest collection of ancient Armenian manuscripts, dating back to the 7th century), the History Museum of Armenia (over 1/3 of its objects are related to archaeology), the Geological Museum of Armenia, to name a few.  There are multiple UNESCO  sites in the city, and there's also an option to visit the house of local Armenian musicians, who make and play the traditional "duduk" instrument.  You'll do a music master-class in this home and learn the various sounds & instruments native to traditional Armenian music. With Yerevan's majestic view of Mt. Ararat overlooking the city, it's really an incredible way to start your two weeks in the Caucasus.
DAY 3: MT. ARARAT, ARENI CAVE & WINERY, KHORVIRAP & NORAVANK MONASTERIES, YEGHEGIS JEWISH CEMETERY
 If you didn't have a nice view of Mt. Ararat from Yerevan yesterday, we hope the weather will open up for you today, as we're right near the Turkey border and towering Mt. Ararat.  The views of Ararat are stunning from the 7th-century monastery Khor Virap, considered one of the most sacred sites to the Armenian population.  You'll also stop in at the Areni Cave, only discovered in 2007, astoundingly reputed to the world's oldest winery dating back 6100 years!  Southern Armenia is wine country and so you'll have opportunities to taste and purchase locally-produced wine here if you'd like.  With a stop at the 13th-century Noravank Monastery as well, this will make for a very full MORNING.  There is an ancient Jewish cemetery (Yeghegis) that you'll visit this afternoon, a fascinating recent discovery, esp. considering the lack of information about what happened to this community.  
DAY 4: SELIM MOUNTAIN PASS, ORBELIANI CARAVANSERAI, NORATUS CEMETERY, LAKE SEVAN
 Today will be your first "road trip" touring day but wow will you see a lot, both historical sites as well as diverse beautiful landscapes!  You'll cross the Selim Mountain Pass and make a stop at Orbeliani Caravanserai, a 14th-century stop for travelers along the Silk Road.  As often happens in the Caucasus, you'll keep going "back" in history along your drive, as you explore the Noratus Cemetery, a 10th century cemetery famous for its many khachkars unique to medieval Armenian Christian art.  You'll enjoy a scenic drive along the southern/western edge of Lake Sevan, the largest lake in the wider Caucasus region, before finishing the day in Garni, east of Yerevan.  
DAY 5: GEGHARD MONASTERY, GARNI TEMPLE, SYMPHONY OF STONES, GYUMRI
After covering a lot of southern & central Armenia these first few days, you'll head to western Armenia today.  Geghard Monastery is a must-see, another UNESCO site, where you'll get to experience an Armenian choir singing.  Not far from Geghard Monastery is the unique Garni Temple, the only pre-Christian structure (1st century!) in Armenia and the only Greco-Roman colonnaded building to be found in the entire former Soviet Union!  You'll visit one of Armenia's most famous natural sites, the "Symphony of Stones" in Garni Gorge, which is an amazing rock cliff of basalt columns, resembling a huge organ with endless pipes.  Around lunch, you'll head west to Gyumri, Armenia's 2nd-largest city, where you'll  take a fun ceramics master-class, learning some of the Armenian language in the process.  This is your final evening in Armenia, so don't miss your chance to fill up on the local cuisine!
DAY 6: GYUMRI, DRIVE TO GEORGIA, DMANISI EXCAVATIONS, TBILISI
 You'll spend this morning doing a quick city-tour of Gyumri with its unique architecture, and then you'll head to the border with Georgia and bid farewell to your Armenian guide who you spent the last 5 days with.  Your Georgian guide will meet you at the border and you'll start country #2 of your Caucasus tour now!  Your time in Georgia will start off about as far back in history as one can go on a tour 🙂 : 1.8 million years back, to be precise!  You'll visit the Dmanisi archaeological site, where skulls and other fragments of bones were discovered in the 1990s, some of the most ancient discoveries in the world in modern times.  Further onwards towards Tbilisi, you'll stop by the Bolnisi Sioni church, which has 5th-century inscriptions in the Georgian language on its walls, the oldest-dated writings in the Georgian language that exist today.  Needless to say, it will have been a full day spanning two countries, and you'll be glad to arrive at your hotel in Georgia's lively capital, Tbilisi, for a rest this evening.
 Welcome to Tbilisi!  In recent years, Tbilisi is enjoying lots of positive press as one of the coolest cities in Eastern Europe, or the "New East", as some call this part of the world.  Enjoy your one full day here to the fullest with a guided city tour visiting some of Tbilisi's most iconic spots: ancient churches, historic baths/saunas, the Jewish synagogue, an Old City that rivals any of Europe's oldest cities, and more.  Tbilisi has something for everyone, so you're sure to be charmed in your time there.  The city is quite hilly and so many of the views from restaurants are very memorable.  You have the option for a planned dinner with national Georgian dance/folk music tonight if you'd like.  
DAY 8: MTSKHETA, GORI, & UPLISTSIKHE, GEORGIA

 You'll be leaving Tbilisi today but Georgia is packed full of history & beautiful nature, so we're sure you won't be disappointed.  Today's stops include: a 6th-century cave town (Uplistsikhe), Joseph Stalin's hometown of Gori, Georgia's ancient capital city Mtskheta including two UNESCO sites, and more.  Tbilisi and Mtskheta were key stops along the ancient Silk Road which you'll hear about throughout your time in these places.  You'll be staying at a quaint guesthouse outside of Gori tonight and have the opportunity to try some local wines produced in traditional clay vats called qvevri.  
DAY 9: GUDUARI & KAZBEGI, GEORGIA
  The next two days are a kind of figurative and literal "peak" of your Caucasus trip, as you head UP into the Caucasus Mountains to the highest point of your trip so far, at 2,200 meters (7,200 feet) above sea level.  The road is winding but beautiful, also known as the Georgian military highway, which served as a key transport route through the mountains esp. in the 19th and 20th centuries w/ the Russian Empire & Soviet Union.  On your way to Gudauri, you'll visit the 15th-century Ananuri Fortress Complex, which sits on the beautiful Zhinvali Lake.  Gudauri is Georgia's most popular ski resort, and one of Europe's hidden gems being discovered more and more each year.  Most visitors to Georgia rave about the local food, so we would be remiss to not mention the incredible Georgian cuisine you'll be enjoying on your trip: cheese bread  (khachapuri), meat dumplings (khinkali), soup (kharcho), and so much more!
DAY 10: KAZBEGI, TBILISI, FLY TO AZERBAIJAN, BAKU
If you liked the view of Mt. Ararat in Armenia, you're sure to appreciate majestic Mt. Kazbek, which towers above the surrounding peaks at 5,054 meters (16,581 feet).  Your visit to Gergeti Church above the village Stepantsminda is sure to be seared in your memory as one of the most beautiful places you've ever visited, with the Caucasus mountain range surrounding you on all sides.  The Military Highway goes all the way to the Russian border (just 15 minutes from your hotel) and really helps you envision the conditions that people used to travel in.   You'll head back to Tbilisi this afternoon and any final requested stops before flying to Azerbaijan tonight!  The flight is just 1 hr. and 10 minutes and your Azerbaijani guide will meet you and transfer you to your hotel in Baku.  Two countries down, one more to go!
 Your whirlwind Caucasus tour continues today as you experience the most modern of the three Caucasus capital cities, Baku.  Baku has all the amenities of a cosmopolitan 21st century large city, while maintaining its historic feel & place on the Silk Road.  You'll cover different time periods of history today, as you visit the 15th-century Palace of the Shirvanshahs (UNESCO site), while on the other hand exploring Baku's many 20th-century historical points of interest.  Right outside the city is the natural wonder Yanar-Dag National Park, where flames of fire have been burning from the ground (without break!) for more than a millennium; this can be attributed to the country's massive natural gas reserves.  You'll also stop by Ateshgah Temple, an ancient Zoroastrian place of worship, also connected to, you guessed it, fire.  It's no wonder why Azerbaijan's historic moniker is "Land of Fire", after your visits to Fire Mountain and Fire Temple, yes? Of the three Caucasus countries, textiles & carpets play the largest role in Azerbaijan's history, so keep this in mind if you're interested in carpets!  Baku rests right on the shore of the Caspian Sea so make sure to dip your toes in at least once while here! 
DAY 12: GOBUSTAN, SHAMAKHI, LAHIC
You'll be back on the road today, as you explore Azerbaijan's historic lowlands and hill country.  This morning's short journey south of Baku will take you WAY back in history, as you go to Gobustan National Park, home to some of the world's oldest cave art and a UNESCO World Heritage site.  This Martian-like desert landscape also has hot mud volcanoes…lots of them :). After lunch, you'll drive to central Azerbaijan, making a stop in Shamakhi, visiting an early 19th-century cemetery (Yeddi Gumbaz Mausoleum), where the last rulers/family members of the Shamakhi Khanate were buried in that time.  You'll continue from Shamakhi to Lahic, a 5th-century village where you'll enjoy a home-stay with a local family tonight.  You may have barely noticed, but in your driving today from the Caspian Sea, you gradually worked your way up to 4,500 ft. above sea level, which should make for a good night's sleep! 
DAY 13: LAHIC, DEMIRCI, QUBA
You'll see it all today, as you begin in the hill-country of central Azerbaijan, wind your way back to the lowlands along the Caspian Sea Coast, then drive straight towards the southernmost part of the Caucasus Mountains along the border with Russia.  You'll explore historic Lahic this morning as well as the village of Demirchi with ancient blacksmithing traditions.  Your drive to Quba will give you a chance to rest a bit before the final portion of your trip, finishing in what many would say is the most beautiful part of Azerbaijan.  You'll experience a fascinating part of Jewish history in Azerbaijan this afternoon, visiting "Red Town", the only exclusively Jewish settlement outside of Israel & the USA.
DAY 14: KHINALIG, QUBA, BAKU
Can you believe it?  It's your final full day in the Caucasus.  What a whirlwind these two weeks have been.  You'll wrap up your trip today on a literal high note (the highest point of elevation of your trip, actually!) with an excursion into one of the highest villages in Europe, Khinalig, at around 7,700 ft. above sea level.  What a great place to have a final home-cooked meal among the local village residents before descending back to Quba.  Time-permitting, you'll enjoy a carpet-making master-class in Quba before arriving back in Baku this evening.
DAY 15: DEPARTURE FROM AZERBAIJAN
 You'll be transferred to the airport this morning for your flight home.  Thanks for visiting and experiencing just a drop of what the Caucasus has to offer!  We hope to see you again, maybe to explore even more of the Caucasus: the western part of Georgia towards the Black Sea and Svaneti, or Georgia's famous wine country in Kakheti.  Nakhvamdis! (Goodbye in Georgian)
Talk to a Caucasus expert today:
Easy & Smooth Planning Process!
4 Steps to Your Perfect Trip:
What you'll see on the "Caucasus Caravan" tour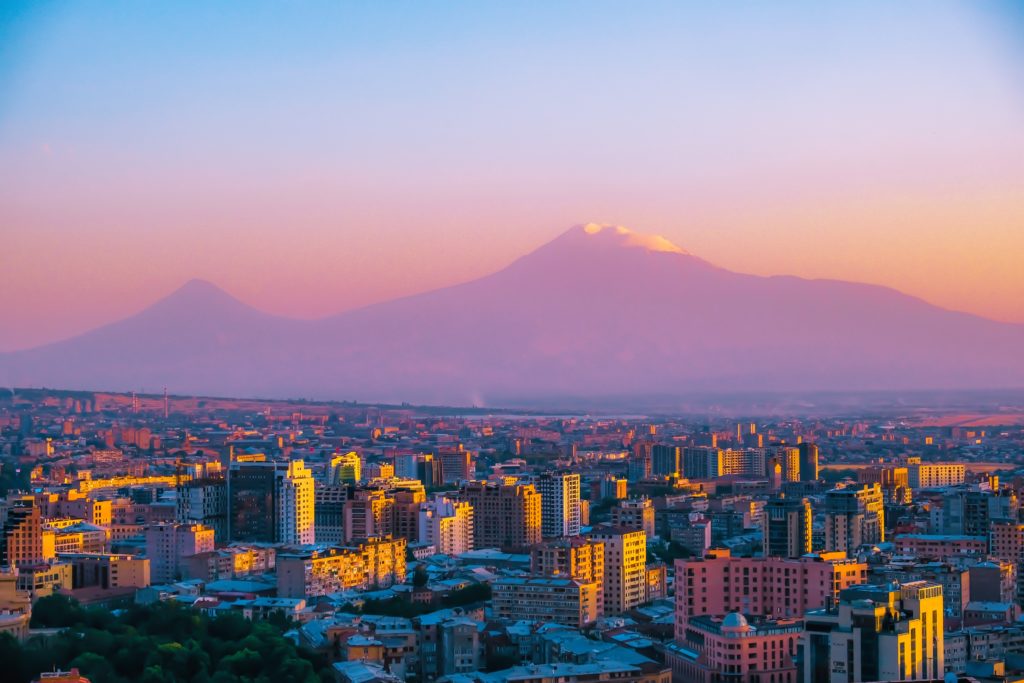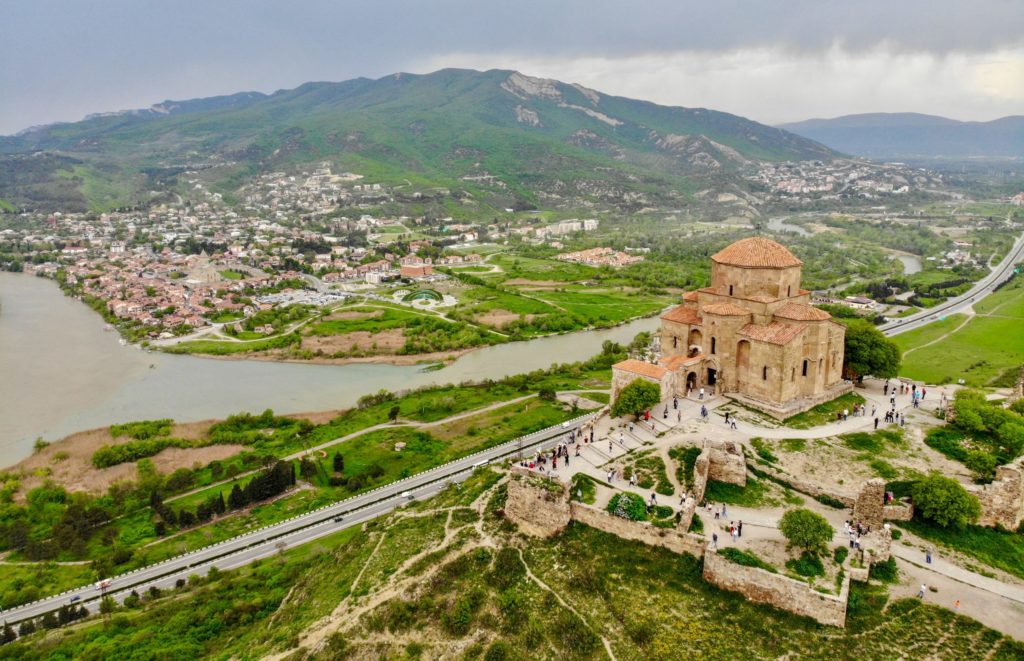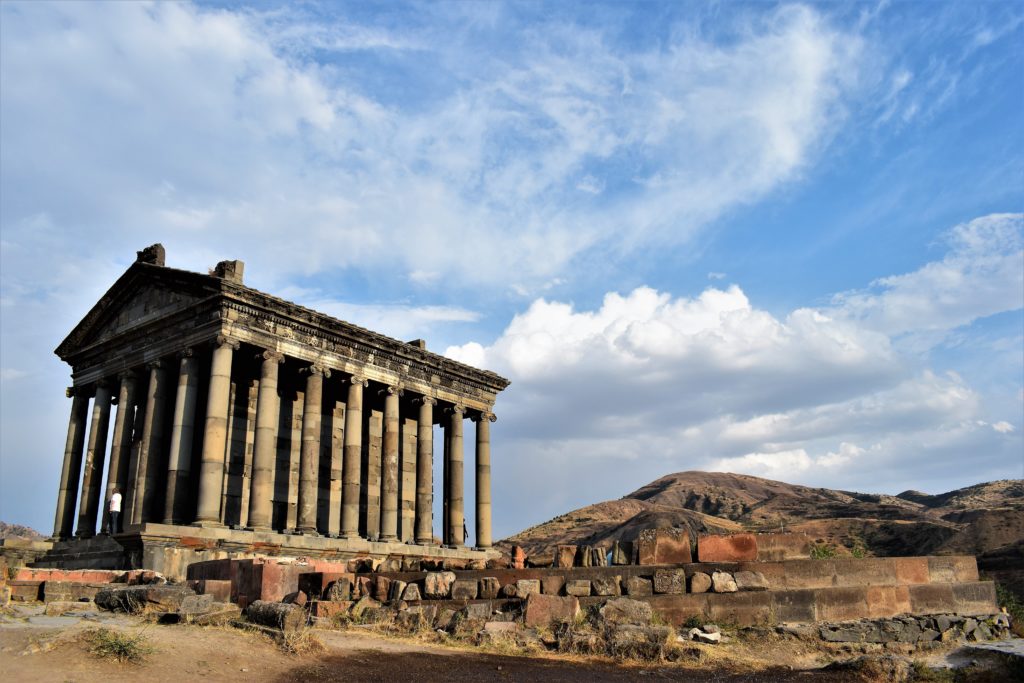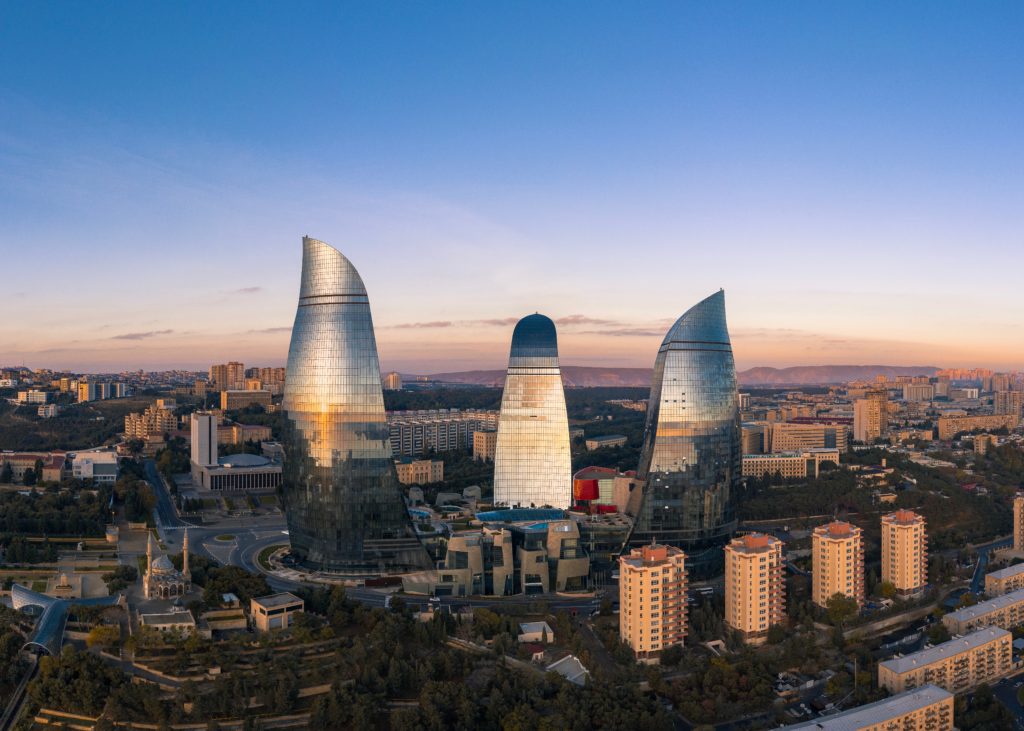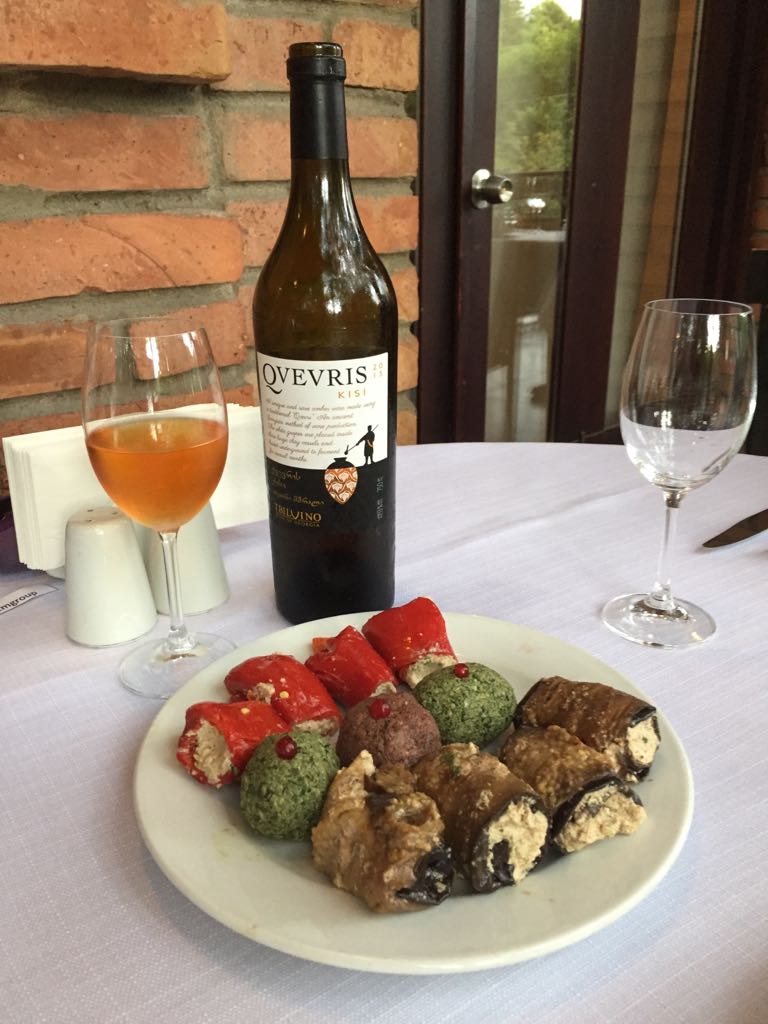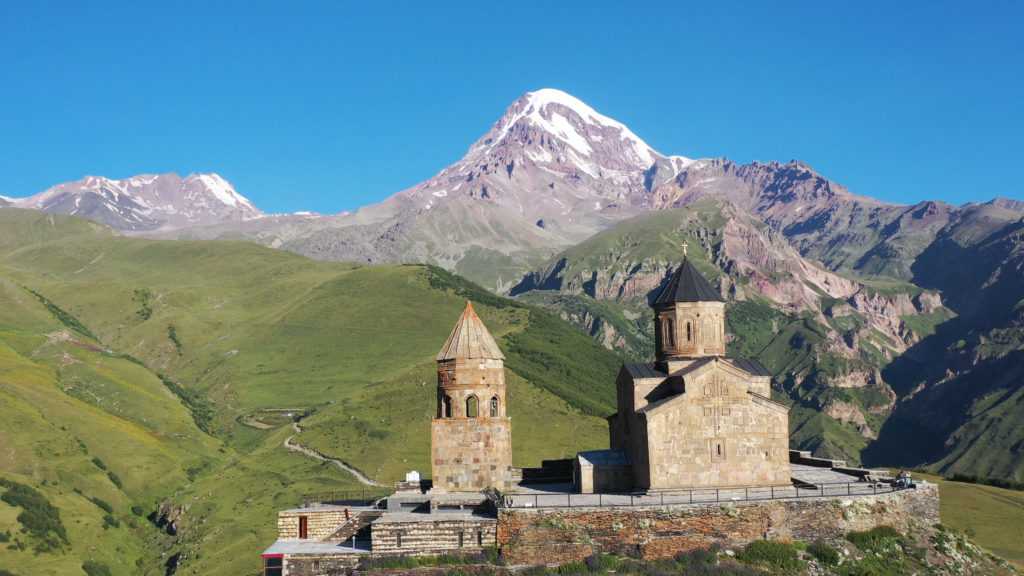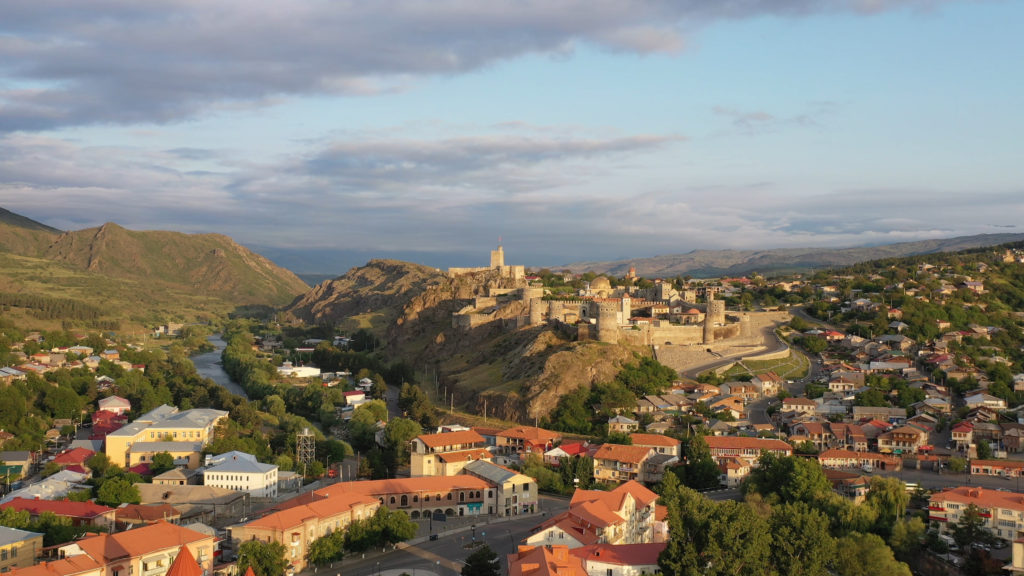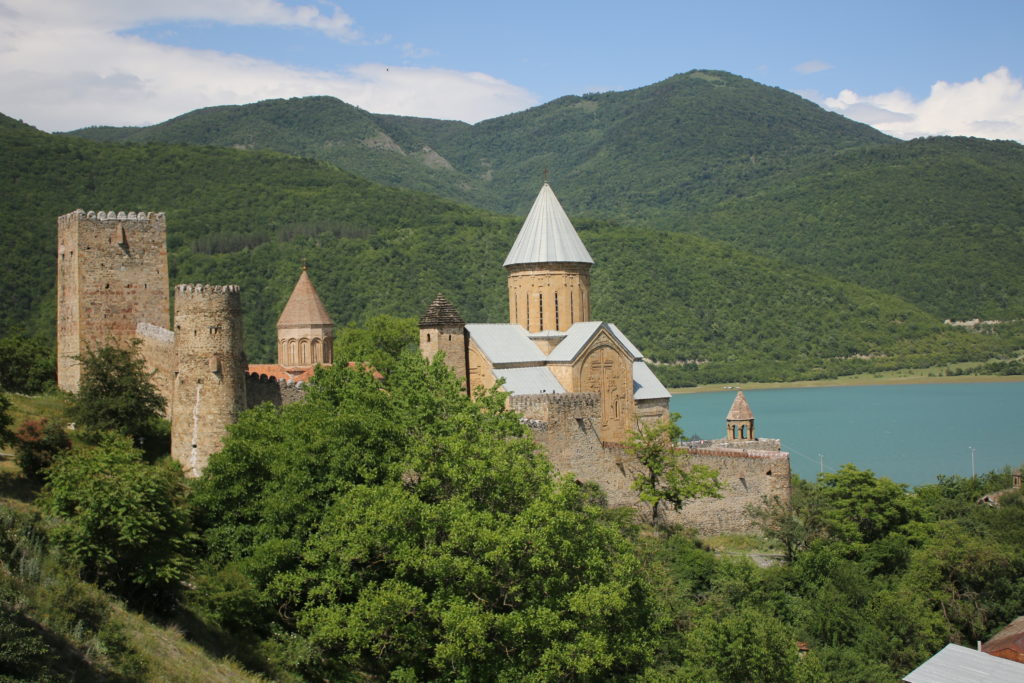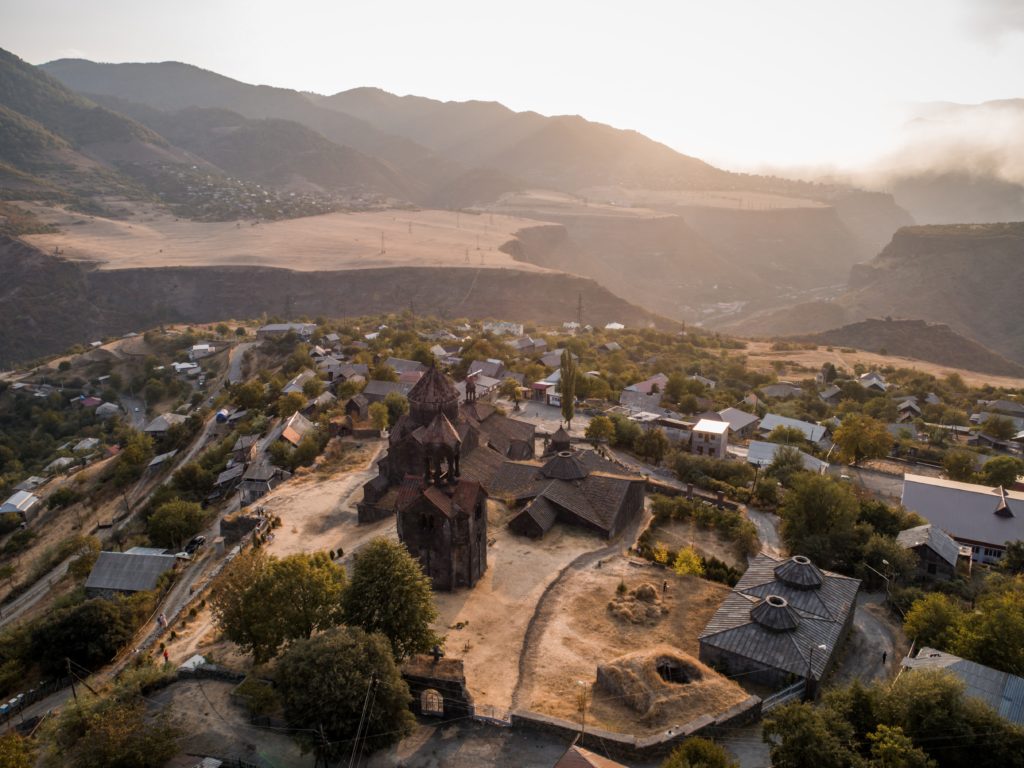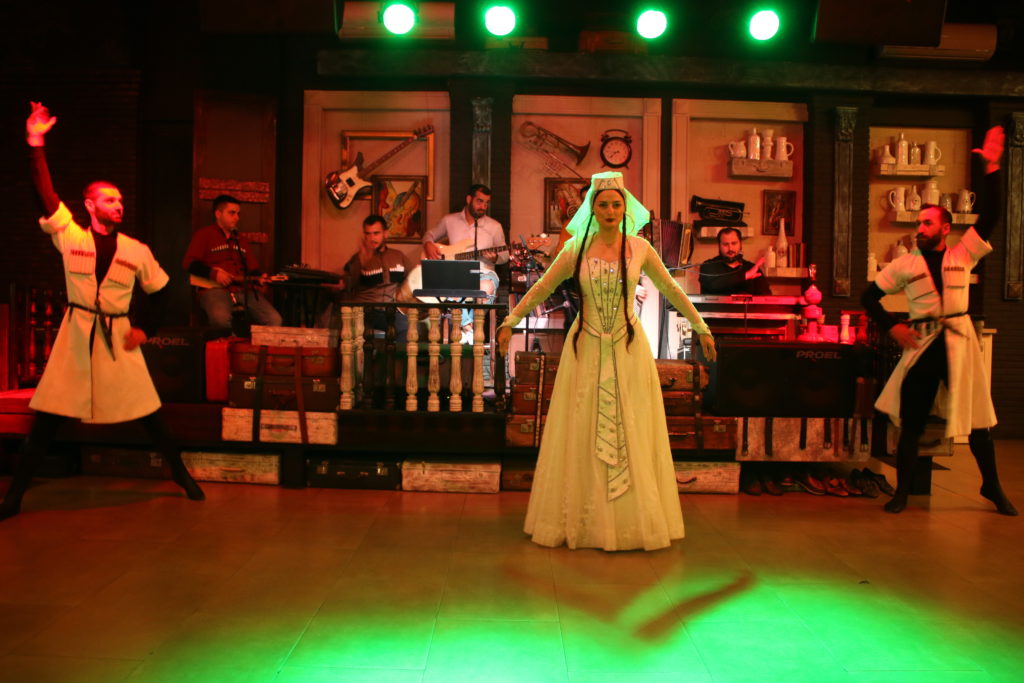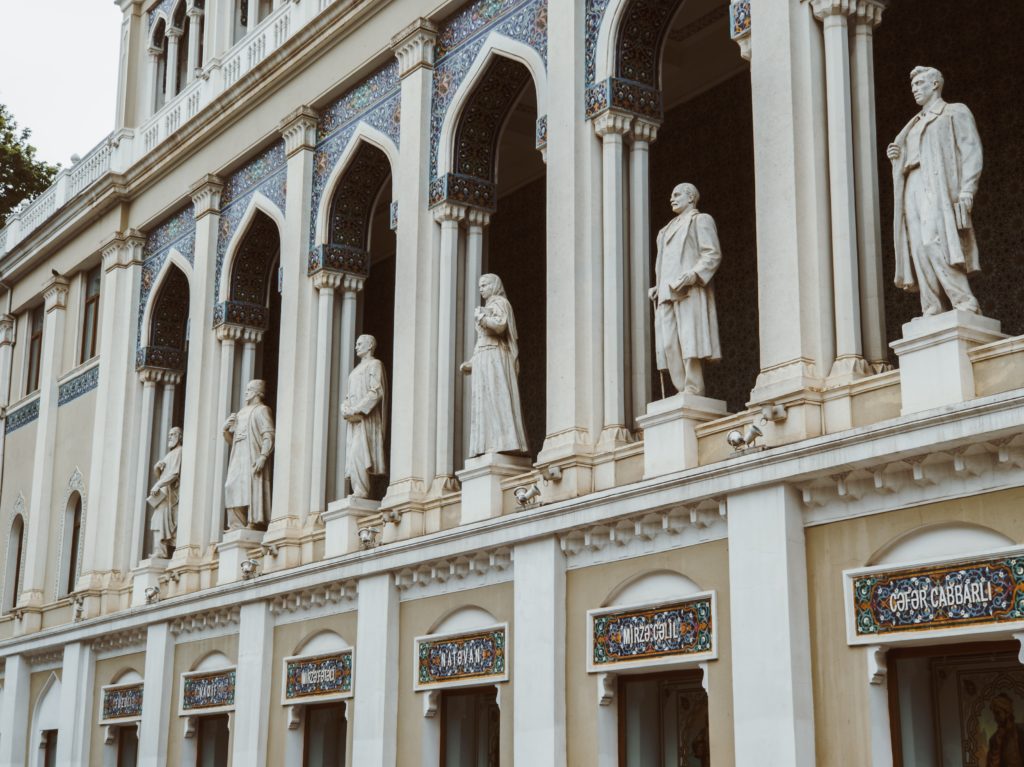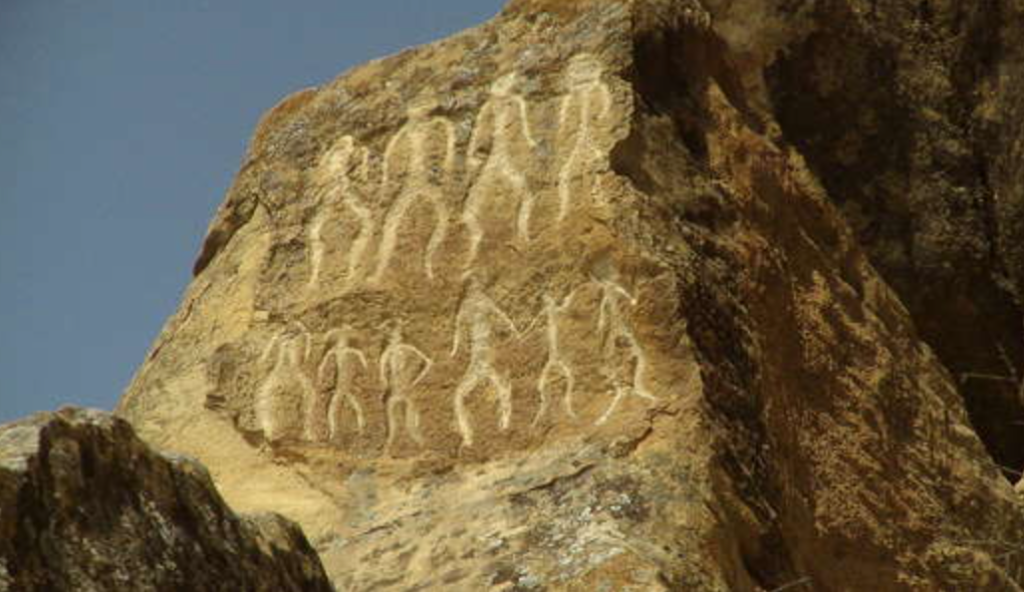 | Tour Level | 2 People | 3-4 People | 5-6 People |
| --- | --- | --- | --- |
| | | | |
| | | | |
| | | | |
* As a US based company, all prices are in US Dollars, per person. We accept payment in US dollars at the exchange rate in effect at the time of payment. Refer to our Payment Options document for further details.  
*For single rooms, a single supplement fee will be applied.
*Contact us for larger group pricing.
Request a quote and start planning your authentic Caucasus trip with an expert now: