OUR TRUSTED ITINERARIES DESIGNED BY EXPERTS
Browse our sample tours below, get in touch with us, and we will customize it for you!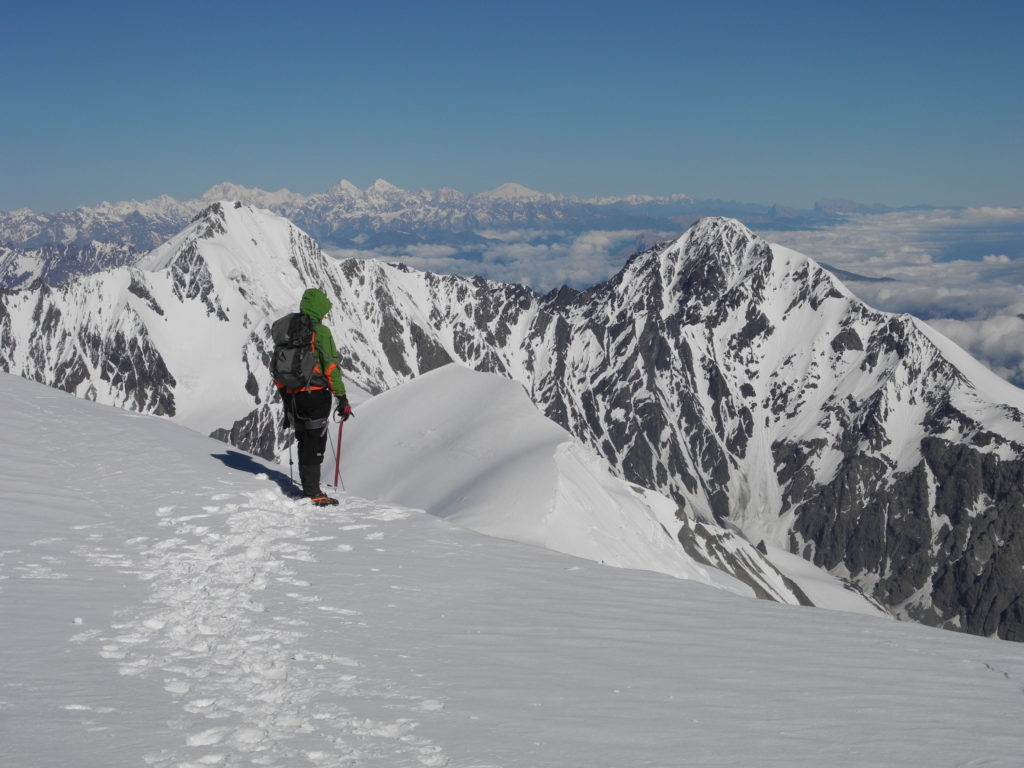 The Climb Kazbek Challenge is an adventure trip that features climbing Mt. Kazbek in Georgia, one of the highest peaks in Europe! Our local professional climbing experts will help you ascend this stunning peak known as the "Pearl of the Caucasus". This trip is designed for both novice and serious climbers, all of whom will descend Kazbek with a newfound awe for the Caucasus Mountains. Take the Climb Kazbek Challenge on this adventure of a lifetime!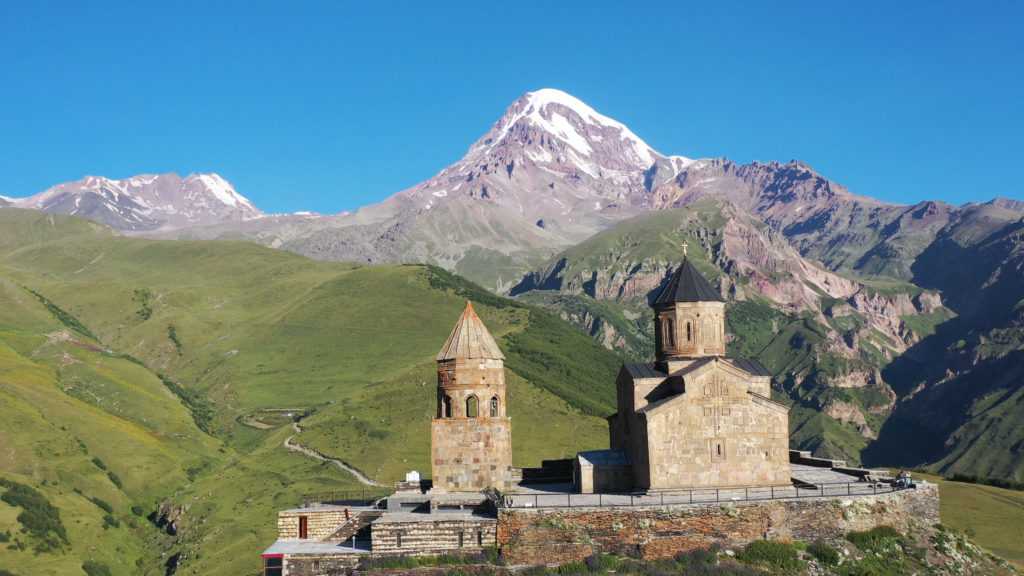 The Climb Kazbek & Tbilisi tour is an adventure trip on a relaxed schedule, featuring climbing Mt. Kazbek in Georgia, followed by cultural touring in Georgia's ancient capital Tbilisi. You'll enjoy the thrill of summiting Kazbek while also soaking in 3 nights in beautiful Tbilisi: tasty food, fascinating history & culture, famous wine, and more.  Take your time, summit Mt. Kazbek, enjoy Georgia, and come away with a newfound appreciation for the Caucasus Mountains!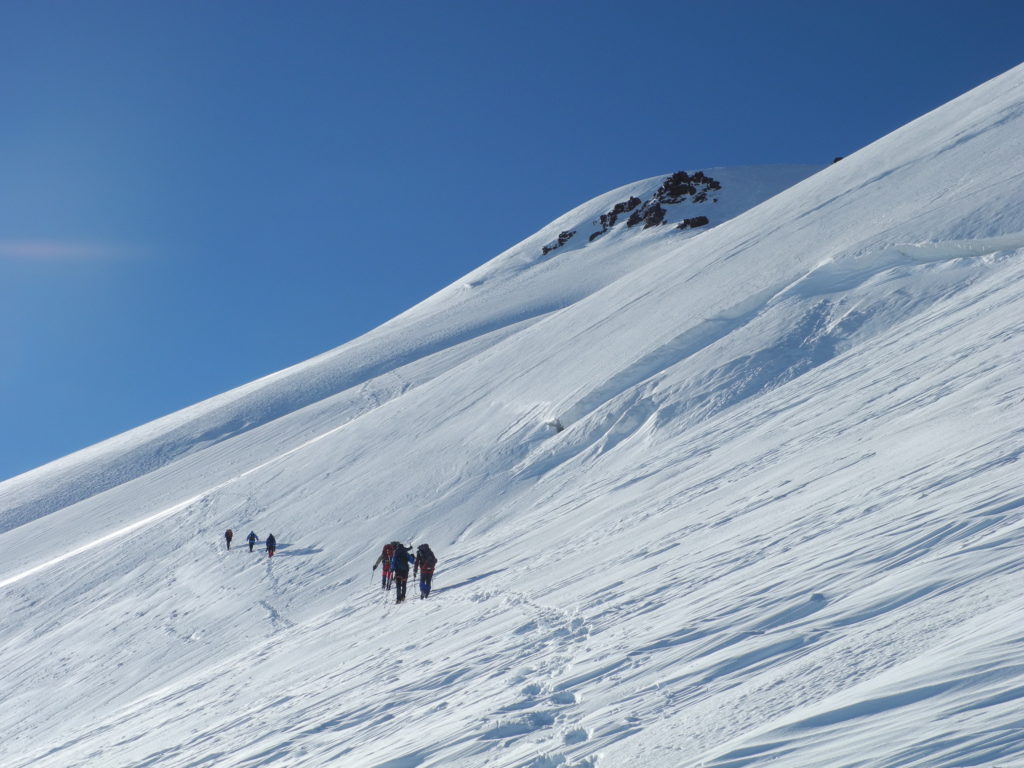 CLIMB KAZBEK & GEORGIAN CULTURE
If you've got two weeks to spare, this is a great way to spend them!  This adventure trip gives you the full climbing experience of summiting Mt. Kazbek in Georgia, as well as the full cultural experience of touring this country's beautiful land.  We truly believe this is the best of both worlds for those who are both adventurers as well as avid learners.  Why choose between adventure & culture when you can have both on the Climb Kazbek & Georgian Culture tour?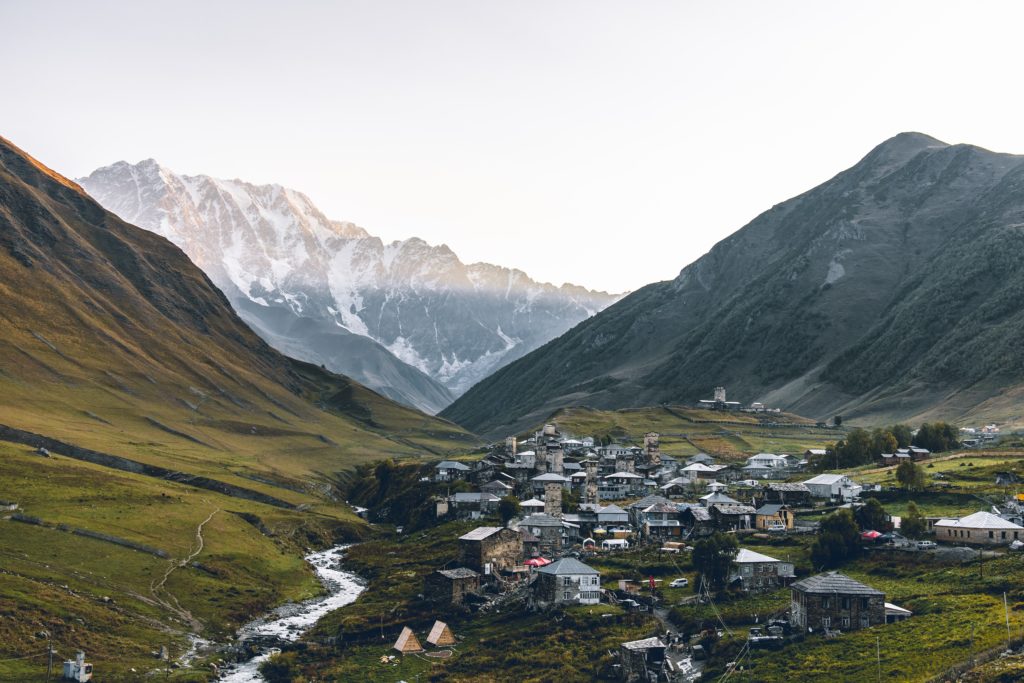 Although Georgia doesn't look that large on a map, you truly need 13 days to experience all the country has to offer!  From the more obvious destinations of Tbilisi and Mt. Kazbek, to the more remote locales of Batumi on the Black Sea and Svaneti deep in the Caucasus Mountains, this deep dive into Georgian culture, history, and cuisine is sure to be two weeks you don't soon forget!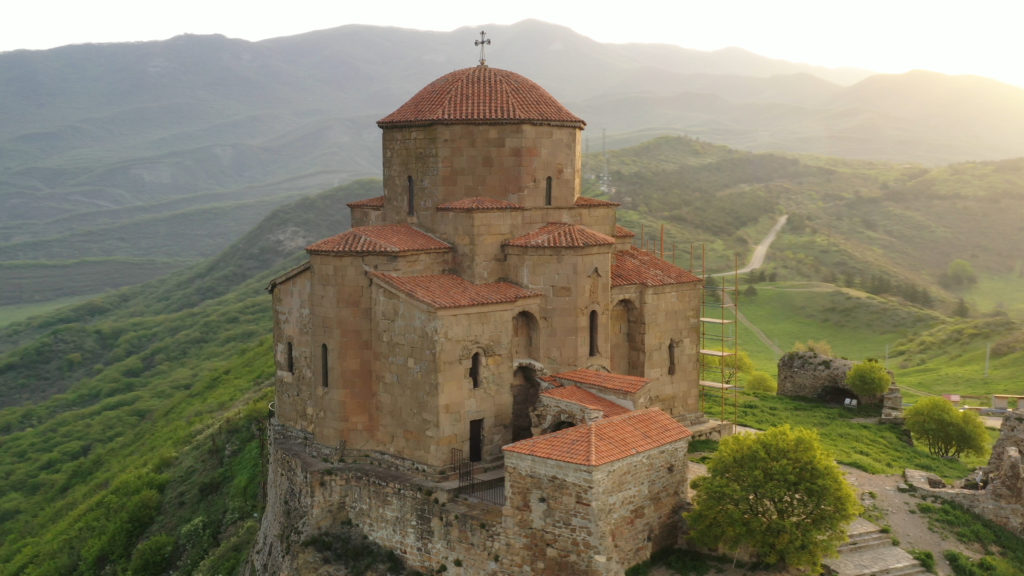 This is a great introduction to Georgia & the South Caucasus if you have a week to visit.  Experience Tbilisi, Kakheti & Georgia's Wine Country, the mountainous Kazbegi region, and much more in just 7 days.  A perfect tour to add on to your Europe or Middle East travels.  Beware, though, one week in Georgia is sure to whet your appetite to come back and experience more!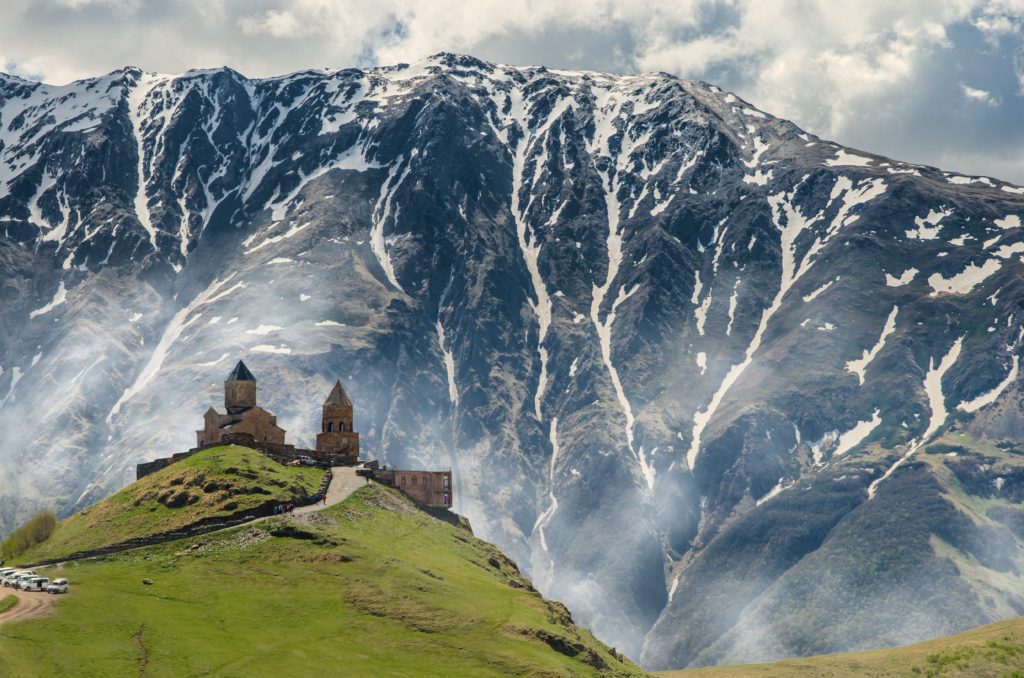 Two weeks, three countries, one Caucasus experience.  In this tour that has few rivals, go on a journey along the ancient Silk Road from Azerbaijan to Georgia and Armenia.  The diversity of experiences on this adventure is breathtaking: beaches & mountains, mosques & churches, tea & wine, to name a few.  Take a journey back through time on the Caucasus Caravan!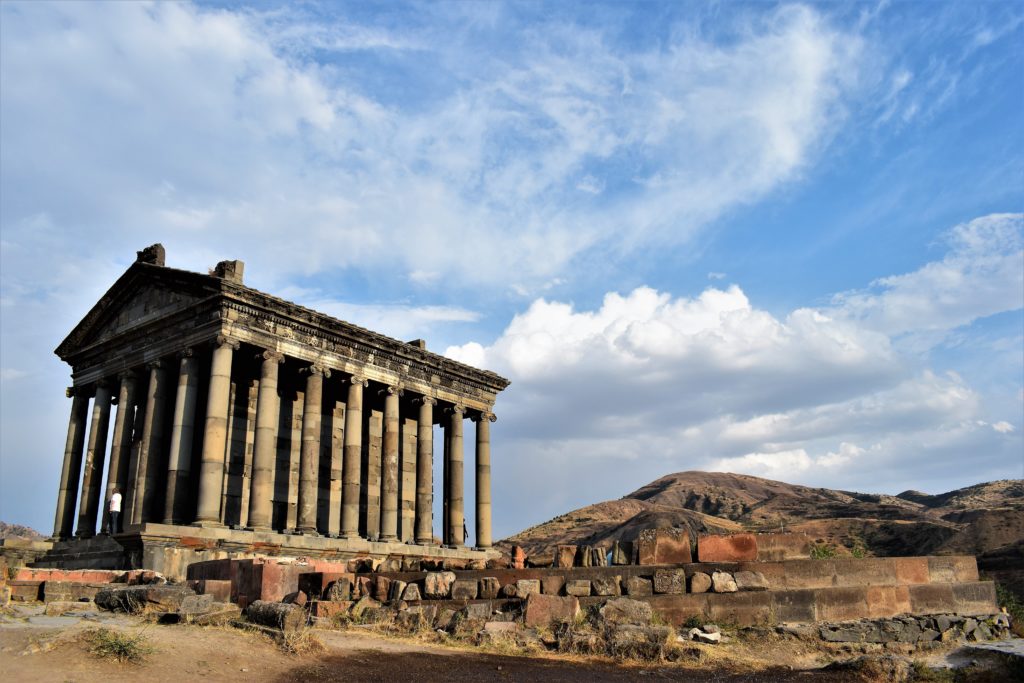 Armenia looks small on a map but with its ancient history is quite mighty in stature!  From historic monasteries to pagan temples to wineries in a cave, the sites in Armenia are unending.  The iconic views of Mt. Ararat from Yerevan will take your breath away, but it may be the local people's hospitality that draws you back to visit again.  A great trip to tag on to your visit to neighboring Georgia as  both countries have visa-free travel for many Western countries.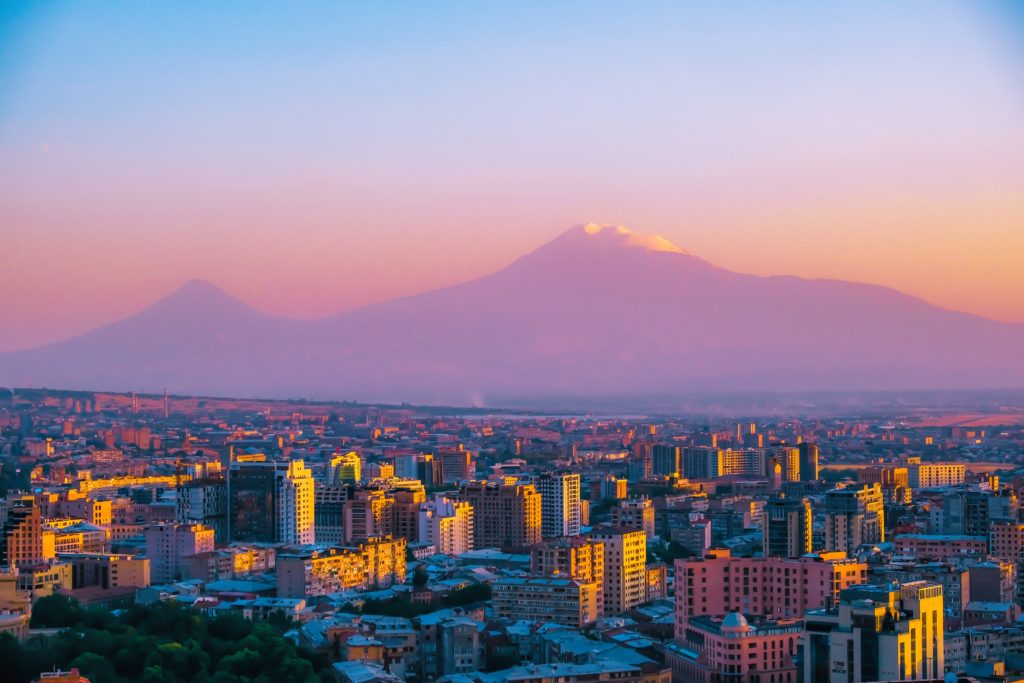 Get ready to dive deep into the culture, history, and many landscapes Armenia has to offer.  After starting in eclectic Yerevan, you'll head south to the base of Mt. Ararat and Armenia's vaunted wine country.  With further visits to the mountainous Goris area, Lake Sevan in the north of the country (the largest lake in the wider Caucasus region), Dilijan, i.e. "the Armenian Switzerland" and 24 hrs. in charming Gyumri, and you will have traversed the whole of Armenia in less than two weeks.  So what are you waiting for? 🙂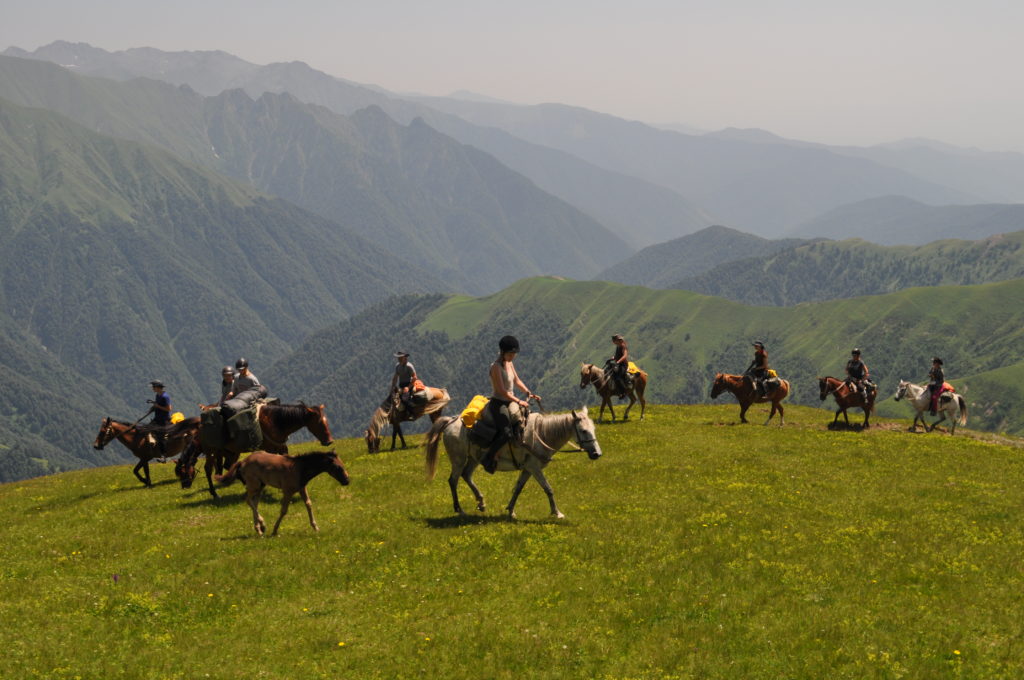 Pankisi Valley is a fantastic destination for those wanting to take the road less traveled.  Just 45 minutes from Kakheti, i.e. Georgia's wine country, but much less known, Pankisi is a  beautiful serene mountain valley with it all: unique history, tasty local food, challenging horseback & hiking activities, and more.  Tack time on to your Kakheti stay to visit, or make Pankisi your destination to get away from the hustle & bustle of Tbilisi; you won't regret it!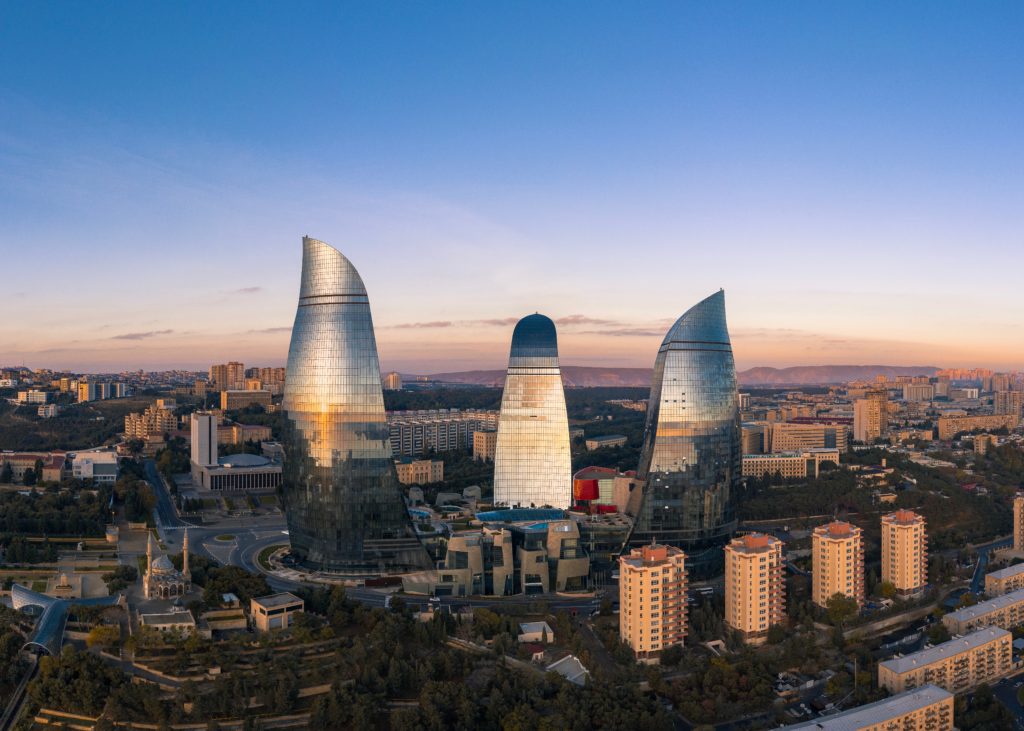 Despite being perhaps the least well-known region in the Caucasus, don't sleep on Azerbaijan!  This beautiful country has much to offer the curious traveler: from the martian-like landscapes of Gobustan, to the rural communities of the Caucasus Mountain range, to bustling Baku on the Caspian Sea Coast, this 6-day tour will get your toes wet in the culture and history of Azerbaijan.  Accommodation options are up to 5-star.  Bordered by Iran to the south, Georgia and Armenia to the west, and Russia to the north, you can imagine the diverse mix you'll find in the middle in Azerbaijan!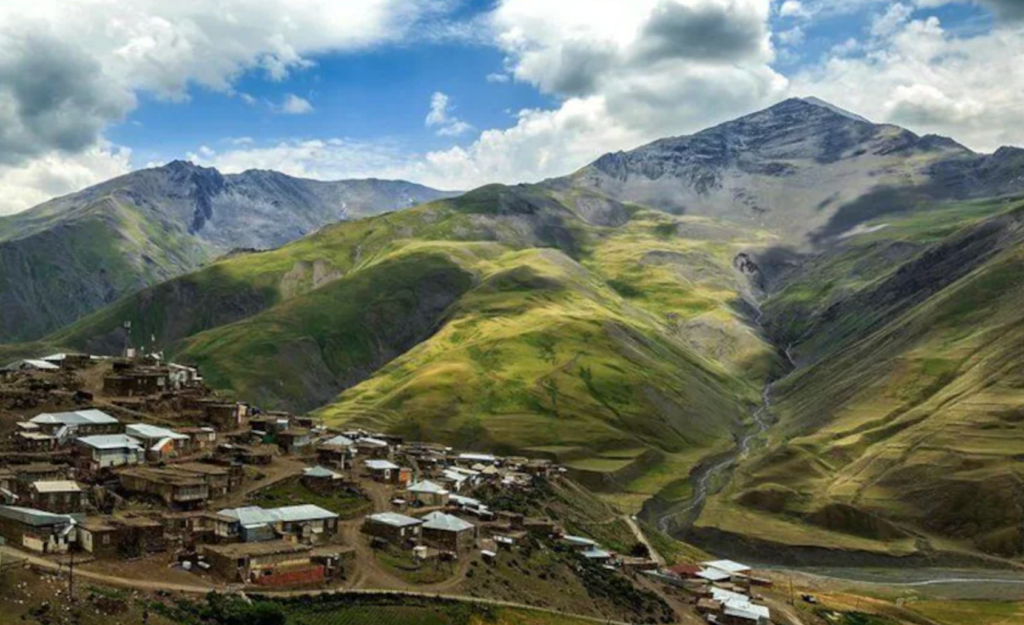 Sometimes less than a week isn't enough to get to truly know a country.  If this is the case, this immersive tour of Azerbaijan is for you: various landscapes from mountains to beaches to mud volcanoes, a diverse religious heritage with Muslim, Soviet, Christian, Jewish, and Zoroastrian influences, hospitable people, delicious local cuisine, and a historic place on the Silk Road.  Are you convinced yet?  Come discover Azerbaijan where the East meets the West, right at the crossroads of Asia & Europe!  Best times to visit are May/June & September/October.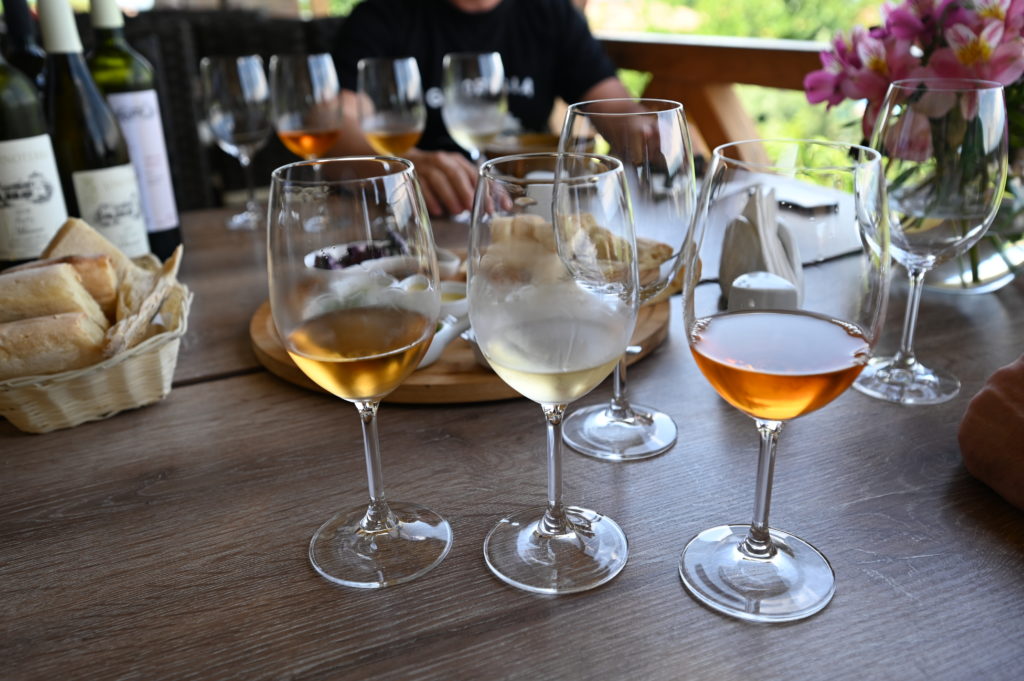 The sky is the limit for planning a customized trip to the Caucasus:
-Already in Kakheti and want to do a day-trip to Pankisi Valley?
-You're spending two weeks in Armenia but want to spend two days in Tbilisi?
-Only have enough time for visiting two countries instead of all three?
-It's a special family trip and you want to organize unique, memorable activities?
Contact us today to start planning!