YOUR PRIVATE GEORGIA TOUR
13 DAYS / 12 NIGHTS :: 3, 4, & 5-STAR AVAILABLE
Welcome to Georgia!  An English-speaking guide will meet you at the airport and get you settled safely into your hotel.  If you are up for it, you may have time to do some exploring on your own this evening, to take in the sights, sounds, and smells of Batumi.  Regardless, have a great first night of sleep, and prepare for a fantastic two weeks!
After breakfast this morning, your Georgia adventure begins!  Batumi is Georgia's premier Black Sea "beach" destination, and it's a wonderful mix of modern amenities with ancient history.  This morning, you'll drive south down the Black Sea Coast towards the border with Turkey, where you'll explore a 1st-century fortress as well as other historic sites.  Batumi is famous for its beaches so make sure to dip your toes in the Sea at least once while here! 
DAY 3: BATUMI AND SVANETI
Hopefully your body is adjusting to jet lag well by today, as you'll have a new challenge ahead: mountain elevation!  After enjoying Batumi's Botanical Gardens this morning, you'll hit the road north to one of Georgia's most famous and wild mountain regions, Svaneti.  One thing you'll notice in your time in Georgia, is no matter where you drive, the views and scenery are spectacular throughout the country, Svaneti being no exception.  You'll settle into a cozy guest home or hotel this evening in Mestia, Svaneti's capital, and will be ready for a tasty dinner prepared deep in the Caucasus Mountains! 
You will head to the "ends of the earth" this morning as you visit the village of Ushguli, one of Europe's highest continuously inhabited settlements at 7,000 feet above sea level (2,200 meters).  The scenery around Ushguli will take your breath away with its ancient watchtowers, historic churches, and sitting at the foot of Mt. Shkhara, Georgia's highest peak, over 17,000 feet (5200 m).  Your heart will be full as you return to Mestia this evening, and soon your stomach will be full as well, once you've scarfed down Georgia's famous cuisine for dinner.
Say goodbye to the mountains this morning (but only for a couple of days!), as you descend back down to Georgia's lowlands and its second-largest city of Kutaisi.  Kutaisi was the ancient capital of Georgia and the Colchis Kingdom for many centuries, and accordingly is chock-full of historic sites and cultural experiences.  If you haven't noticed by now, Georgian cuisine is quite  diverse and the wine culture is strong, so make sure to experiment with different dishes each night!
Just when you thought you couldn't get more "ancient" in your exploration of Georgia's history (i.e. 1st-century, 7th century, 12th century, etc.), today you'll take it to another level, as you visit the Karst Cave, or "Prometheus", estimated to be 60-70 million years old!  This cave is over 1 mile deep with incredible stalactites and stalagmites and is sure to leave an impression on you.  Kutaisi is home to one of several UNESCO sites in Georgia, the Gelati Monastery, which you'll visit today, and you'll also enjoy a stroll through the city's open air food market, with the chance to pick up fresh fruits, vegetables, sweets, etc.
DAY 7: UPLISTSIKHE, GORI, GUDUARI
It's back to the Caucasus Mountains today, in what may be the most diverse day of activities of your trip: a 600 BC cave town (Uplistsikhe), Joseph Stalin's hometown of Gori, and finishing the day in Guduari surrounded by the Caucasus Range.  You'll drive to Guduari on to the historic Georgian military highway, which served as a key transport route through the mountains esp. in the 19th and 20th centuries w/ the Russian Empire & Soviet Union.  Guduari is Georgia's most popular ski resort, and one of Europe's hidden gems being discovered more and more each year.  You may be ready to turn in to bed earlier tonight as you'll be sleeping at 2,200 meters (7200 feet) above sea level!
You'll head straight to the heart of the Caucasus Mountains today as you visit iconic Mt. Kazbek, which towers above the surrounding peaks at 5,047 meters (16,512 feet).  Your visit to Gergeti Church above the village Stepantsminda is sure to be seared in your memory as  one of the most beautiful places you've ever visited, with the Caucasus mountain range surrounding you on all sides.  The Military Highway goes all the way to the Russian border and really helps you envision the conditions that people used to travel in.  Depending on how adventurous you are, there are multiple activities you can do in the Kazbegi region, including hiking to waterfalls or glaciers, horseback-riding, etc.  You'll spend the night in Guduari again.
 Now that you've experienced the Western and Central part of Georgia, today you'll head to the Eastern part of this beautiful country as you creep closer to the bustling capital Tbilisi each day.  First you'll spend time in Mtskheta, which some call the spiritual center of Georgia with its historic churches and monasteries' role in the country's history.  After dipping back down to the foothills of Georgia, you'll drive over the Gombori Pass to Telavi in the Kakheti region, i.e. Georgia's wine country.  
 We like to call this part of Georgia the "Tuscany of the East" for its similar landscape and focus on wine.  Speaking of wine, you'll visit a wine cellar today and learn all about Georgia's unique methods of wine-making, especially how they differ from European wines, both in taste and in the making process.  Georgia's unique clay vessels that store wine underground truly show its uniqueness in wine-making history and in the world today.  Have you settled on a favorite Georgian food yet? Whether it's the cheese bread (khachapuri), meat dumplings (khinkali), soup (kharcho), or something else, we're sure Georgian cuisine will have landed in your favorite foods' list by the end of your time here. 
DAY 11: SIGNAGHI & TBILISI
 It's your final day in the mountains and foothills of Georgia, as we visit Signaghi and have lunch with a Georgian family, experiencing their home and daily surroundings.  After lunch, you'll also visit the Nunnery of Bodbe, where Nino was buried, who brought Christianity to Georgia in the 4th century.  Depending on your taste and mood, you may be excited to finally enter the big city of Tbilisi tonight (i.e. finally no more driving! 🙂 ), or you may be sad to leave Georgia's incredible mountain landscapes behind.  Regardless, Tbilisi is a fantastic place to finish your Georgia tour on, so make sure to maximize every minute of your time in this bustling capital city!
Can you believe it?  It's your final full day in Georgia!  Enjoy it to the fullest with a guided city tour visiting some of Tbilisi's most iconic spots: ancient churches, historic baths/saunas, an Old City that rivals any of Europe's oldest cities, and more.  Tbilisi has something for everyone, so you're sure to be charmed in your time there.  The city is quite hilly and so many of the views from restaurants are very memorable.  You'll have a celebration dinner with your guide this evening including a fun Georgian dance & folk show while you eat.
You'll be transferred to the airport this morning for your flight home.  Thanks for visiting and experiencing just a drop of what Georgia has to offer!  We hope to see you again, possibly exploring more of the South Caucasus in Armenia and Azerbaijan.  Nakhvamdis! (Goodbye in Georgian)
Talk to a Georgia expert today:
Easy & Smooth Planning Process!
4 Steps to Your Perfect Trip:
What you'll see on the "Georgia on my Mind" tour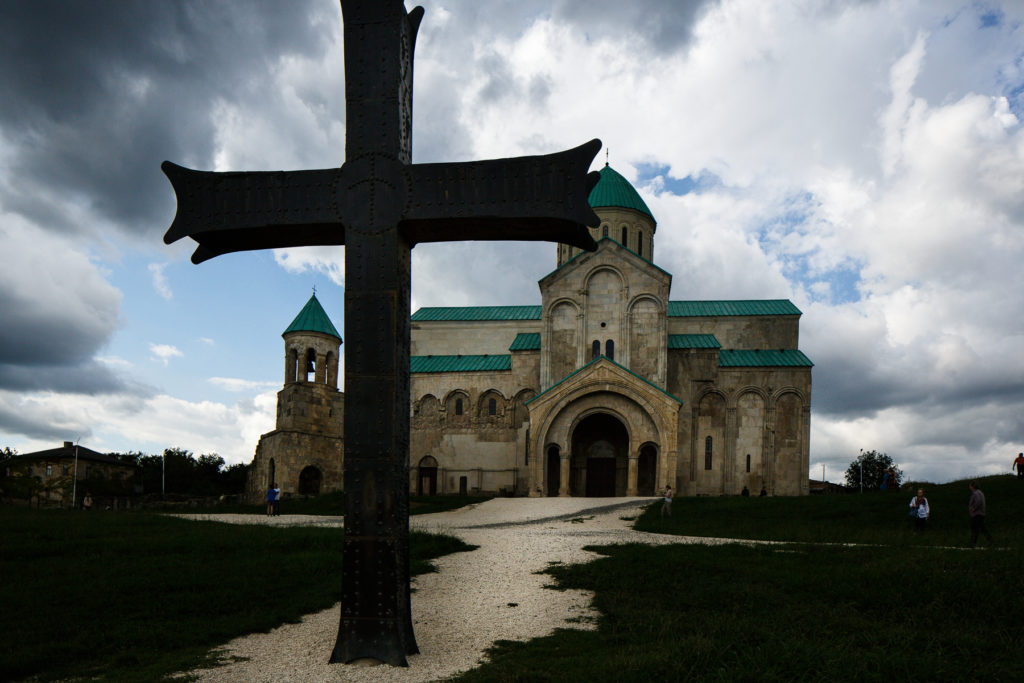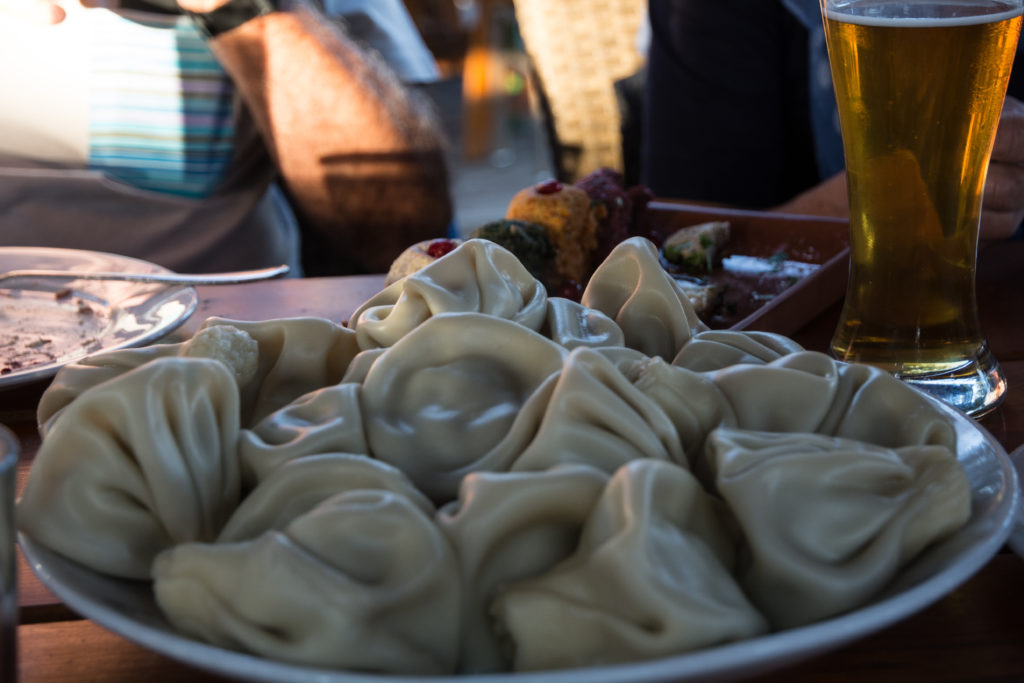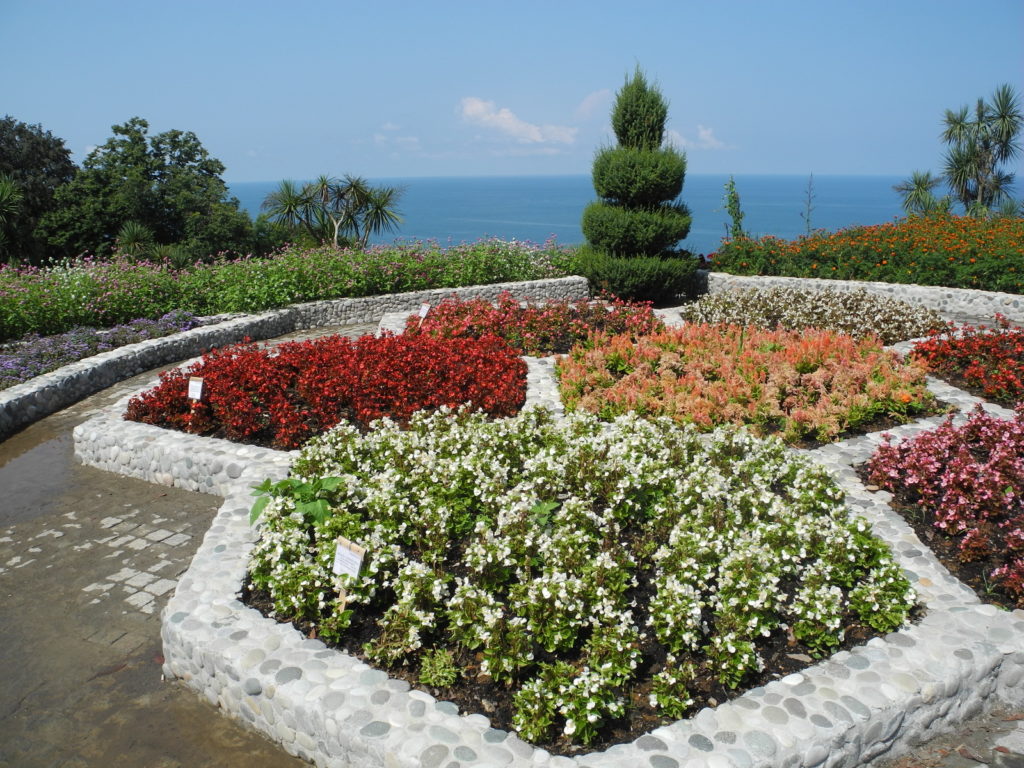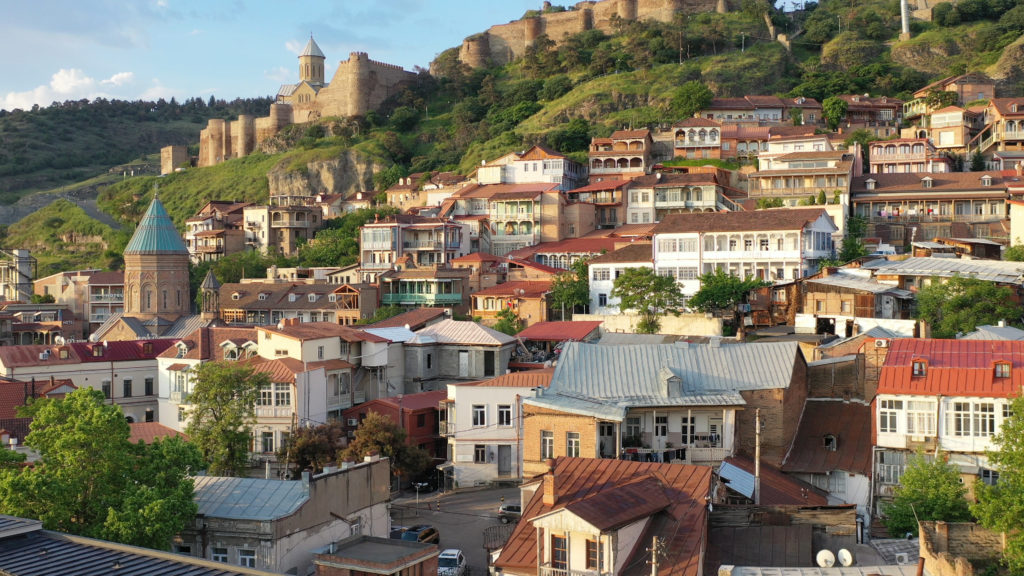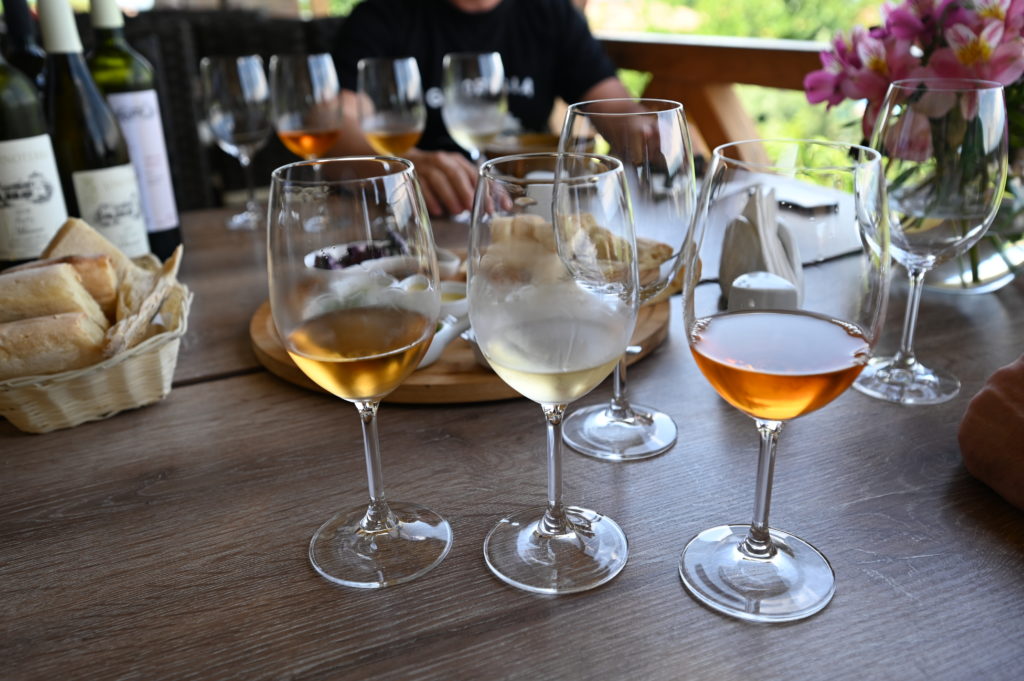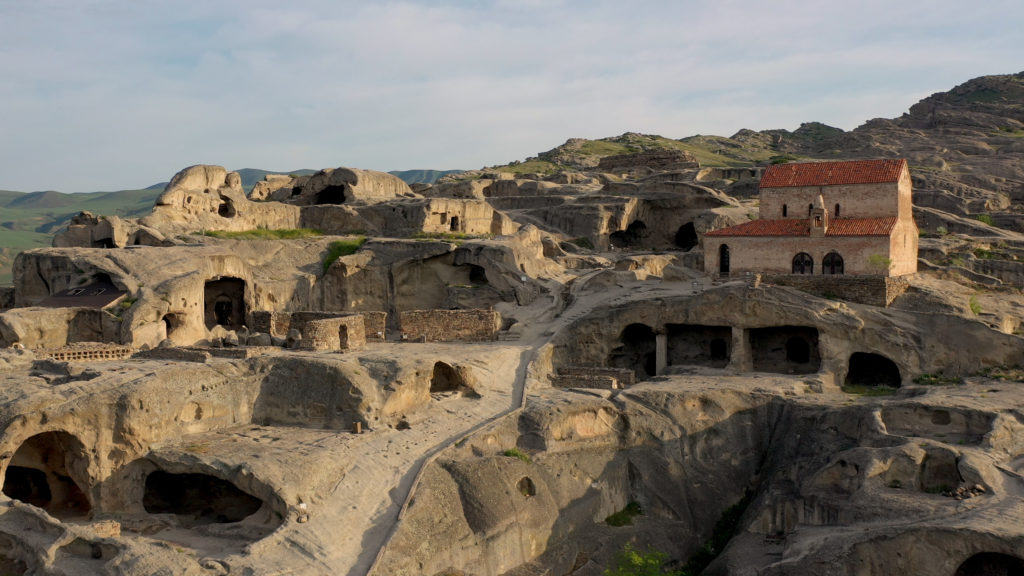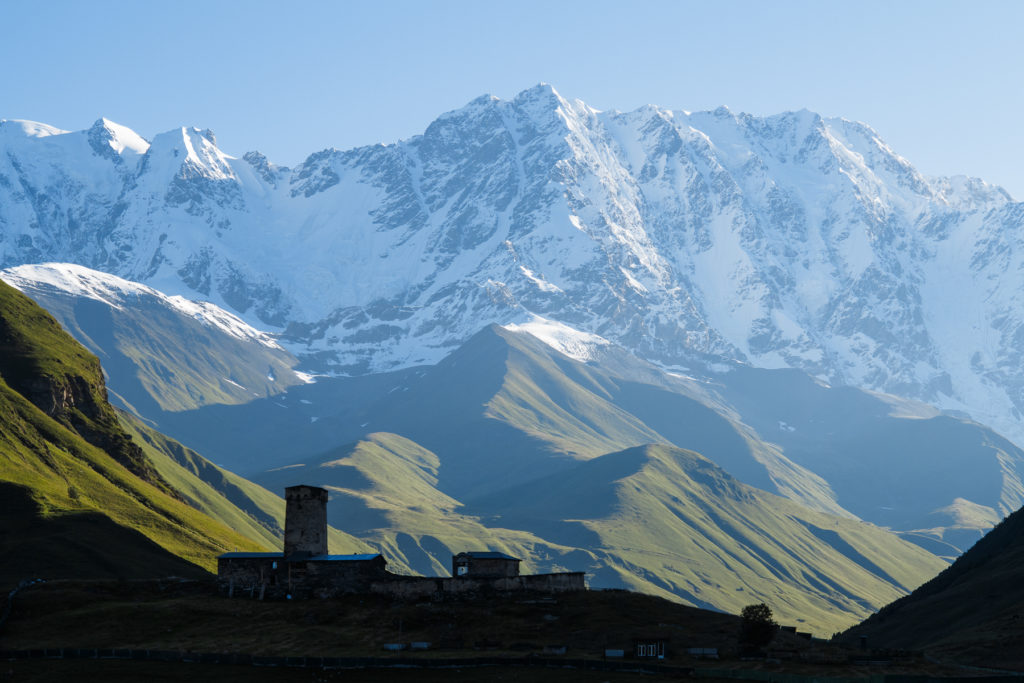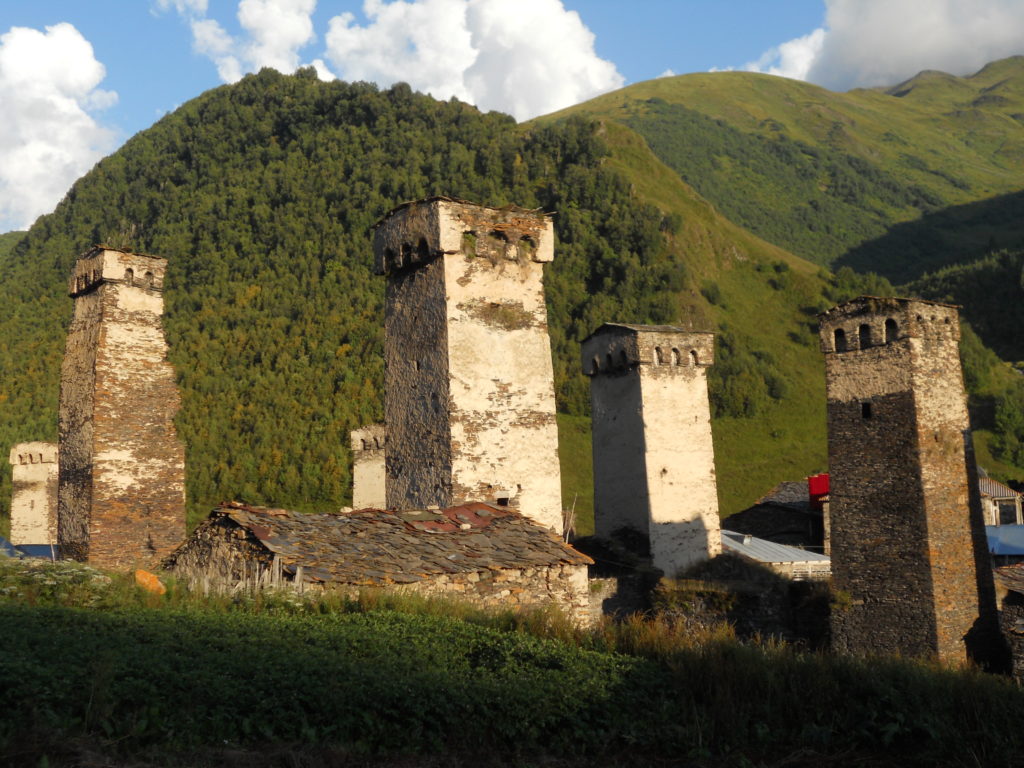 | Tour Level | 2 People | 3-4 People | 5-6 People |
| --- | --- | --- | --- |
| | | | |
| | | | |
| | | | |
* As a US based company, all prices are in US Dollars, per person. We accept payment in US dollars at the exchange rate in effect at the time of payment. Refer to our Payment Options document for more detail.
*For single rooms, a single supplement fee will be applied.
*Contact us for larger group pricing.
Request a quote and start planning your authentic Georgia trip with an expert now: