We are often asked the questions:
"What is the best way to train for Mount Kazbek?"
or
"How can I train for climbing Mount Kazbek while living at low elevation?"
Most climbers are aware that the high elevation is a significant challenge to climbing a mountain over 16,500 feet like Mount Kazbek. Many know that living at a higher elevation, like in the Rockies or Cascades, which are home to many 14-ers (i.e. peaks over 14,000 feet), can be a very beneficial place to train for higher peaks like Kazbek. Unfortunately, not everyone lives close enough to a mountain range to regularly train at high altitude. But, don't despair! There is hope; read below!
This article is about tried-and-true basics of mountaineering training. The principles covered below have worked for countless people training in a variety of diverse locations and conditions, from sea level to high-altitude mountain towns. It is worth noting that even IF using hypoxic training devices (which are very expensive and not to be used as a replacement for fitness & endurance training), everything covered in this article is still the foundation of any mountaineering-training plan!
So what can serious climbers do to prepare? Building up your basic fitness and strength with focused endurance training, helps lead to successful acclimatization and ultimately a high chance of summiting. This is the tried and true method of mountaineering training. It has seen generations of determined climbers to the summits of the world's great mountains and continues to render faithful service. Most guiding companies on Mount Kazbek build a reliable acclimatization plan into their itineraries, typically the first four days of the climb. We do not recommend skipping this and trying to squeeze your climb into a shorter period of time! Proper acclimatization is vital to your success, and taking short cuts often lead to unfulfilled goals in the mountains. Your job then, is to come to Kazbek fit and healthy so that acclimatization can do its work.
To get started, peruse this chart of daily distances and elevation gains to get an idea of the altitude challenge Kazbek can present.
Daily distance and altitudes chart:
Distances are approximate to the nearest ½ mile or kilometer and altitudes are approximate to the nearest 100 feet or meters.
| | | | | | | | |
| --- | --- | --- | --- | --- | --- | --- | --- |
| Day | Distance Hiked | | | Sleeping Altitude | | Max Altitude | |
| | Ascent | Descent | Total | Feet | Meters | Feet | Meters |
| 1 | 0 | 0 | 0 | 5,700 | 1,735 | 5,700 | 1,735 |
| 2 | 5 mi (8 km) | 100 m | 5 mi (8 km) | 10,170 | 3,100 | 3,100 | 3,100 |
| 3 | 5 mi (8 km) | 0 | 5 mi (8 km) | 12,000 | 3,650 | 12,000 | 3,650 |
| 4 | 1.85 mi (3 km) | 1.85 mi (3 km) | 3.7 mi (6 km) | 12,000 | 3,650 | 13,450 | 4,100 |
| 5 | 5 mi (8 km) | 5 mi (8 km) | 10 mi (16 km) | 12,000 | 3,650 | 16,581 | 5,045 |
| 6 | 100 m | 10 mi (16 km) | 10 mi (16 km) | 5,700 | 1,735 | 12,000 | 3,650 |
| 7 | 0 | 0 | 0 | 5,700 | 1,735 | 5,700 | 1,735 |
| 8 | 0 | 0 | 0 | 1,250 | 380 | 5,700 | 1,735 |
***Sleeping Altitudes are based on location of hotels/guest homes in Stepantsminda (base of mountain), Alti Hut (first basecamp), and Metro Hut/tents at basecamp.
Unfortunately, there is a small segment of the population whose bodies will struggle to acclimatize. The reasons are not well understood, but when you boil it down, it's the result of a person's genetics. No one really knows how they will perform at high altitude until they experience it personally. This is a chance everyone has to take; as harsh as it sounds, prepare yourself for the reality that not everyone's body is built for mountaineering.
That being said, you can be acclimatizing well and still have some symptoms of fatigue, nausea and headaches; this is natural so don't be surprised when it comes. Whatever you do, please do not hide any symptoms you're experiencing; this could come back to bite you on Summit Day. It is important to have open communication with your guides and team about what you are experiencing so that they can help you determine its significance.
Below are the basics of training for climbing Mount Kazbek no matter what elevation you live at. If you are in good shape at low elevation, you have given yourself the best chance to be in good shape at high elevation after proper acclimatization. As an additional resource, check out this practical article with tips and resources for altitude training here.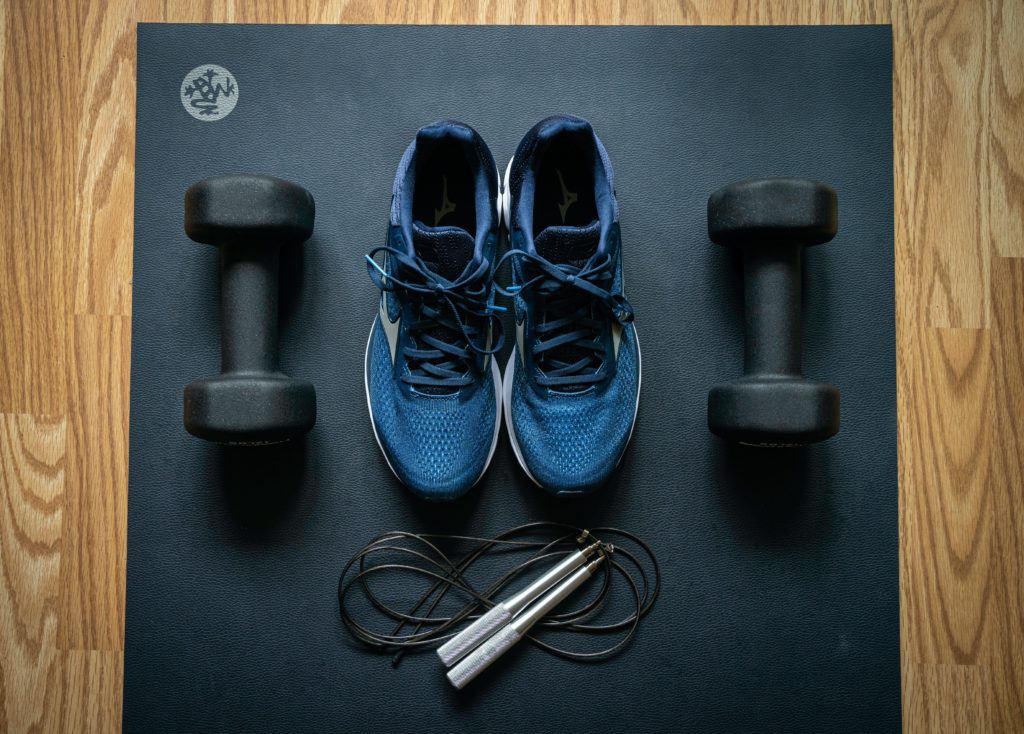 #1 General Fitness: Cardio and Strength Training
These are the building blocks of any athletic endeavor. On summit day you will ascend roughly 6000 feet (1800 m), i.e. about 5 miles (8 km). Then you will turn around and walk another 5 miles on your descent back to camp. Kazbek is steep, ascending 45-degree angled slopes at times! You will be moving slow but your heart will be working hard. Training your cardiovascular system will help your muscles get the oxygen they need. Strength has to do with the step-by-step slog you will be making up the steep, ice-enshrouded mountain. Your calves, hamstrings and quads will be doing most of the hard work. Strong legs and a strong core will carry you on Summit Day!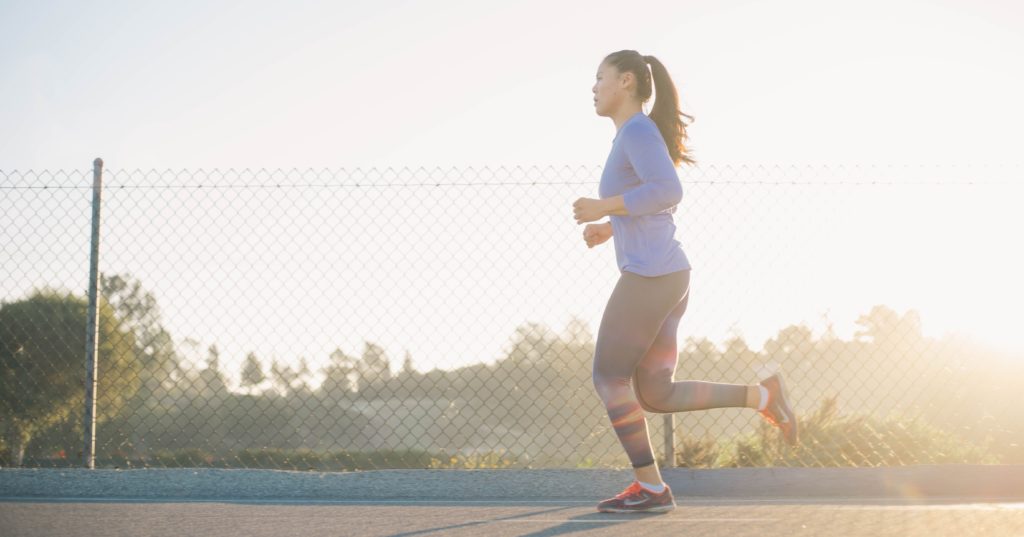 #2 Endurance Training: Preparing for long days on the mountain
On summit day you will ascend for 8-9 hours straight with minimal breaks (part of that in the dark of night). Then you will immediately descend back down the way you came for another 4-6 hours. Training your body to keep moving forward & upward without stopping is very important. This kind of training is both physical and mental. You're teaching your body to push to new physical limits, while at the same time disciplining yourself mentally to go further than you thought you could. That being said, a weathered and wise climber balances these two realities: while on one hand they are able to push through discomfort, on the other hand they are smart enough to admit when their body can't go any further, and needs help. Fatigue high on the mountain is one of the greatest dangers you could encounter. You need to have enough strength and endurance not only to make it to the top but also to make it down again. As the old adage goes, "the summit is only halfway".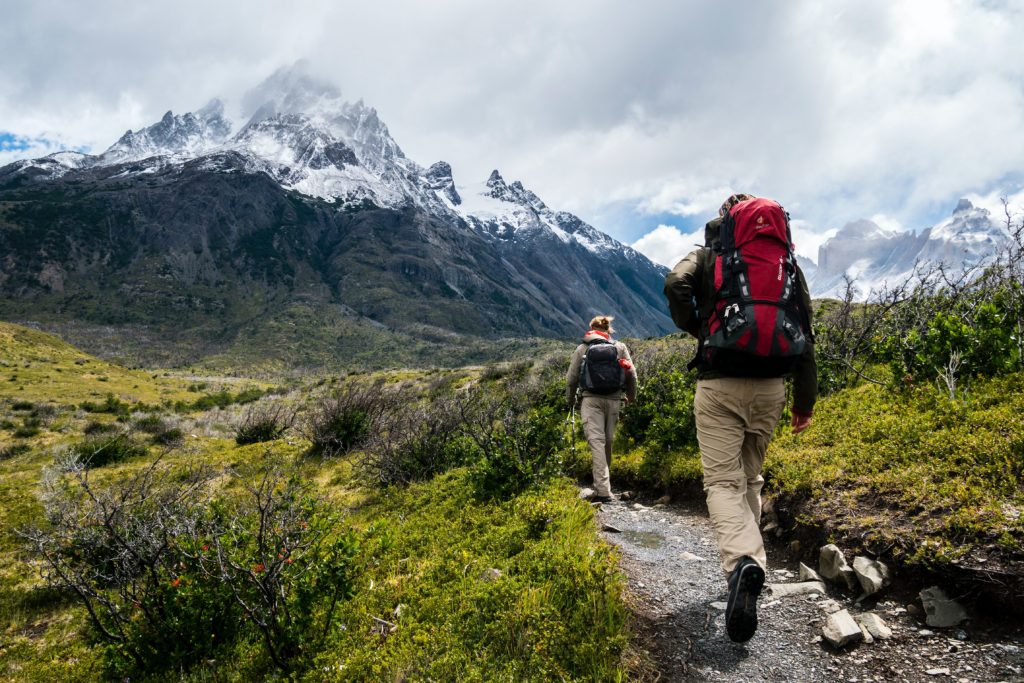 #3 Kazbek-Specific Training: Preparing for unique mountain conditions
When you are on Mt. Kazbek, it's highly likely you will likely be in a different environment than where you trained. Did you do most of your training in gym shorts, a t-shirt and running shoes? On Kazbek, you will be in snow pants, a jacket and heavy mountaineering boots with crampons. Were your hands free during training to be able to switch podcasts or songs on your phone? On Kazbek, you will have your hands full with trekking poles and an ice axe.
Moving up a mountain with all this gear naturally can be very uncomfortable. Some climbers get blisters from the chaffing from their boots. Others find that the weight of their packs causes irritating soreness in their shoulders. These may seem like minor things or to be expected, but once combined with high altitude, cold weather and serious fatigue, they become the sorts of things that can immobilize a climber.
Being as familiar as possible with the clothing system and gear you will use on Kazbek is a huge plus! Live in Texas and don't have mountaineering boots? No problem; take a long hike in the country with a weighted backpack. It's much better if you find out months in advance that your feet are prone to blisters, or how to wear your backpack straps so they don't create unnecessary pain or soreness.
Watch this brief video for a tip on how to simulate breathing conditions on the mountain. Knowing all of this beforehand will ensure you're ready to climb Kazbek!
Exercises to Do:
Slow long runs (Cardio, Endurance) Slow runs working up to an hour and twenty minutes or longer in length are what you are shooting for. Your pace should be slow enough that you can maintain a comfortable conversation. Slow here is the key! Most regular folks should be thinking of paces 11 min/mile and above.
Stairs or stair stepper, weighted or unweighted (Cardio, Strength, Endurance, Mountain-Specific) The weighted stair climber is a quintessential mountaineering exercise. Lace up those mountaineering boots, throw some weight in your climbing pack and start stepping (10 lbs is a great place to start and work up to 20 lbs). This all-encompassing exercise covers cardio and endurance when you go for over an hour, leg strength when adding weight, and mountain-specific when stepping up with a heavy pack on your shoulders.
Squats, weighted or unweighted (Strength) Get those glutes, hammies and quads looking good…..oh, and ready to climb 🙂 If you are unfamiliar with proper lifting techniques be sure to ask a trainer at your local gym to show you how to safely utilize these exercises.
General Core, Planks, Sit-ups etc. (Strength) Your core is what brings everything together. A strong core is a benefit in all physical activities! These are great for light exercise days or when you can't make it to the gym or the trail.
Weighted hikes (Cardio, Strength, Endurance, Mountain-Specific) Throw some weight in your pack and hit the trail. You are basically doing exactly what you will be doing on Elbrus. Great training! Look for hills to climb, they are your friends. Use trekking poles and get used to wielding them. Make sure to start small and work bigger. 15-20 lbs. is a great weight to work towards (the max amount of your pack on summit day at Elbrus).
Long hikes (Cardio, Strength, Endurance, Mountain Specific) When I say long, I mean looooong. Most groups take about 8-12 hours to get to the summit and back, moving almost the entire time. That is a long time to exert yourself; if you have not done it before, it will be hard! It will be hard even if you HAVE done it before, so if you haven't, it will be harder! 🙂 Finding time to do a couple of 6-8 hour-long hikes will be some of the best training you do. If you haven't done much hiking, work up to these distances, they can be a shock to your body.
Closing thoughts:
Make sure to give your body ample rest between training sessions. If you are new to training this can be a difficult line to discern. As a rule of thumb, if you go into more than 3 or 4 consecutive training sessions already feeling tired or fatigued and not ready and invigorated for your next session, you are probably overtraining and need to rest. On most high-altitude acclimatization programs, there are slow days and even rest days to allow the body time to adjust both to the physical toll and elevation.
Also, don't push hard in training right up until you hop on the plane to Kazbek. Take the week before your trip to ramp back the training and allow your body to go into deeper recovery. Only very light exercise to keep your muscles loose and limber are recommended during this time.
Note this is a general outline of a training plan. In truth there is no one-size-fits-all training plan as everyone's bodies are different and everyone has different capacities to train. If you want the very best training for Kazbek possible, maybe working with a coach or athletic trainer experienced in training for mountaineering could help you create a program designed for you and your schedule. Below are several suggestions on where to find personal training resources.
In conclusion, don't be scared away from climbing Kazbek if you live at low altitude, or don't have a lot of experience climbing mountains above 14,000 feet. By training well, you are giving yourself the best chance possible to summit one of Europe's highest peaks. Good luck and happy training!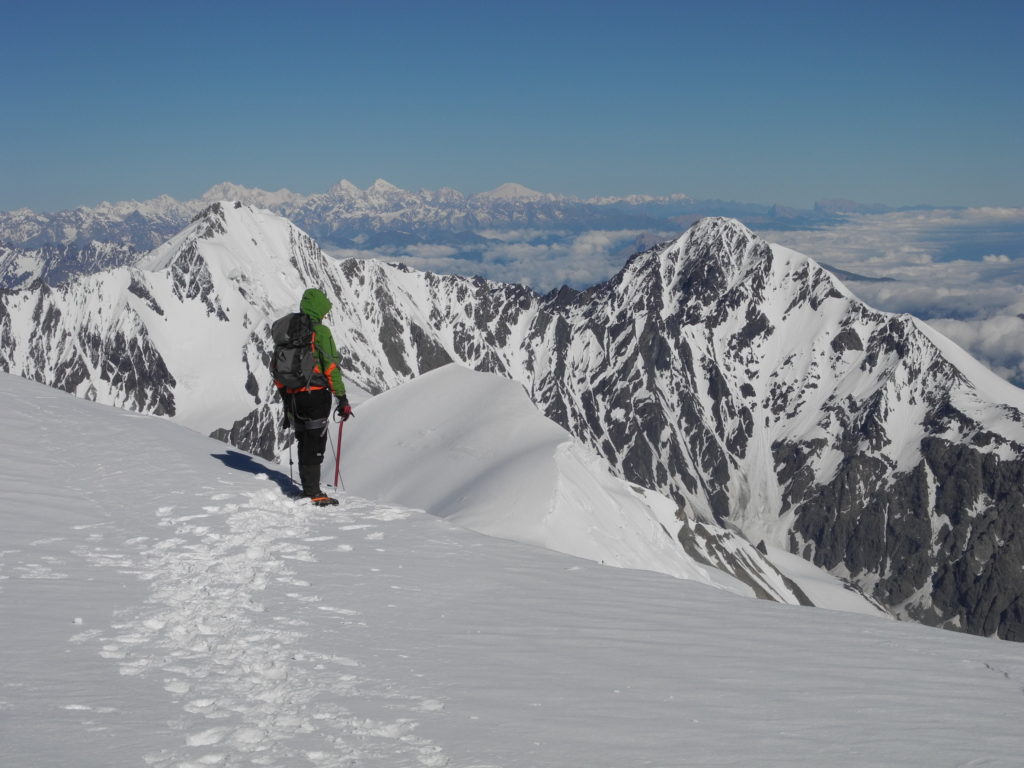 Coaching and Training Resources
12 week Mountaineering fitness
Articles
7 tips for high altitude hiking
Video Resources
Hypoxic training articles