Step #1: If you haven't checked out our various virtual tours, follow this link and start browsing.
Step #2: Found a tour you're excited about? Great! To join a public tour, choose one of the times offered in the right-hand column and proceed to the payment page. If you would like to request a private tour email us at [email protected].
Step #3: Enjoy online! You'll receive a confirmation email with a zoom link to join at the time of the tour.
Let's go!!! Make sure you have the zoom program downloaded. Set up your computer, laptop or mobile device, grab a drink and you're all good to go! You'll receive a reminder the day before your tour begins.
What timezone are tours listed in?
All times listed for virtual tours reflect the local time of your current location.
How many people can join an experience?
Public group tours are joined by 12 screens max. With private tours, you can book for up to 100 people; your friends, family, significant other, pets, colleagues, kids or… all of them!
How long does one experience last?
Most online experiences last between 1-1.5 hours.  Expect a 60-minute presentation give-or-take 5 minutes, then 20-30 minutes for questions and personal interaction with your guide.
What is your cancellation policy?
If you book a spot on a group tour, you can cancel or reschedule your tour up until 24 hours before it starts. (Please email us at [email protected] to cancel or reschedule.)
If you book a private tour, you can reschedule the tour with no penalties if you contact your guide at least 24 hours before the tour begins. Cancellations will receive a 75% refund.
What exactly happens during a virtual tour?
Your host will meet you on a live zoom call when the experience begins. She/he will use video and photo material, 3D panoramic images, music, stories, etc. to immerse you in local cultures, architecture, scenery and fun adventures. Don't plan to just sit and listen. Your host will poll the audience, ask you questions and please, please, please, ask your questions as well!
Do you charge per person or per screen?
For our public group tours we charge per screen (2 people per screen). So feel free to invite a child, your spouse or a friend to join. If there are more than 2 people on your screen, the cost will be $20 USD additional per person.
How do I pay for the tour?
For public tours you can pay directly on our site using credit card and Google Pay. For private tours we'll send an invoice via email with payment instructions. E-check/bank debit payment is available for US clients as well.
Can I purchase one of your virtual tours as a gift for someone?
Absolutely! Giving a gift of virtual travel is a great idea! You can get a gift certificate either to join one of our scheduled tours ($20-25 USD per person) or for a private tour ($150 USD per party). Click here to purchase.
What is the difference between a public and a private tour?
For a public tour, English speaking virtual travelers from all over the world can join the group. These happen at a pre-set date and time.
A private tour means you can agree with a host for the date and time that is convenient for you (as long as it's not the middle of the night for your host 🙂 ). Also, the length and content of a private tour can be customized to meet your needs and interests. This is a great option for parties, family get-togethers, homeschool functions, team building, corporate events, school field trips, or a fun way to enjoy a shared experience with your personal friends scattered around the globe. And you can have up to 100 friends join at no extra cost!
How are the virtual tours different from the stuff we can find on the Internet for free?
It's all about interacting live with a local guide and seeing his/her part of the world through the eyes of a local. Also, these tours are interactive. You are encouraged to ask questions to enrich your experience.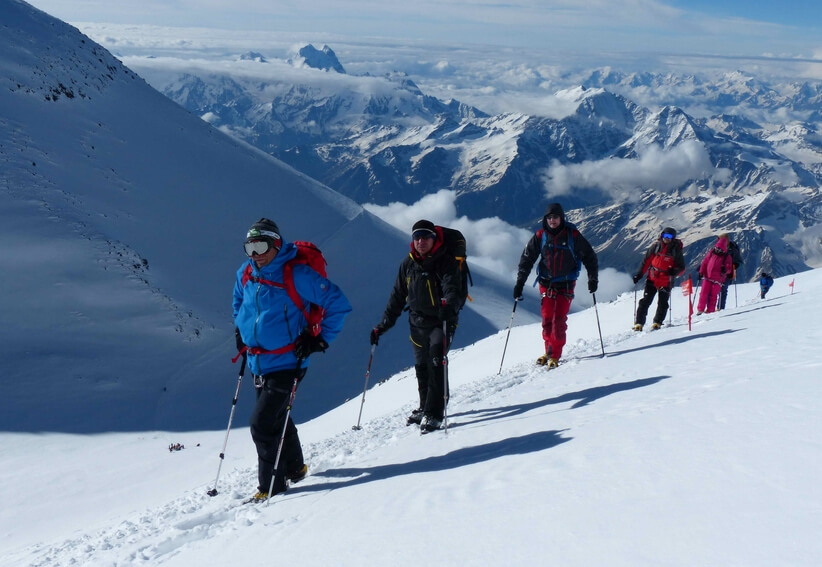 Request a quote and start planning your authentic Russia trip with an expert now: