Best Time to visit north caucasus
Your weather guide to pick the best season for your tour.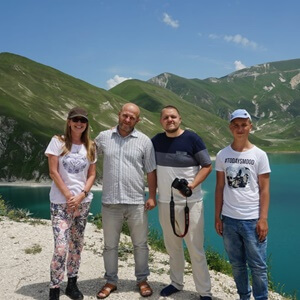 May/June and September/October – These are the best-weather windows to visit the North Caucasus each year.
May/June is when the region is the most "green" coming out of spring, but before the weather turns scorching hot in July/August. September/October come on the tail of the hot summer months, and are wonderful months to see the Caucasus Mountains in beautiful Fall/Autumn colors, with a bit cooler weather.
Most major tour companies plan their trips to the region in these months.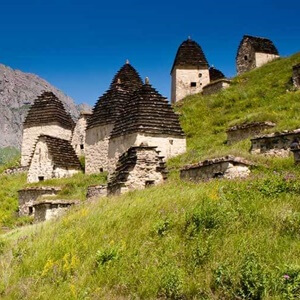 July-August – These are quite busy months in the North Caucasus, hosting travelers from all over the world on their summer breaks.
The weather usually is sunny and it's a great time to get up into the mountains. Expect hot temperatures, though, anywhere from 85-100 degrees, especially in the lowlands and big cities.
Evenings/nights in the mountains cool down pretty well, but the lowlands in these months are very hot. Depending on what transport or hotels you are staying in, it can get pretty sticky due to lack of AC, etc.!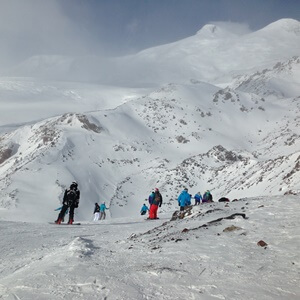 November-April – Many Russians would probably disagree that the winter is low season in the North Caucasus, as this is when Russia's finest skiers and snowboarders converge from across the country on ski resorts such as Mt. Elbrus, Cheget, Dombay, Arkhyz, etc.
For foreigners, though, this is not an ideal time to travel the region, for obvious reasons: cold temperatures, bare trees/fields, unpredictable weather (lots of fog, rain, snow).
Many mountain locations are difficult to access in the winter because of roads becoming unpassable, especially in Dagestan. But if you're a skier, these months are definitely for you!