The Savvy Way to Experience Mt. Kazbek & the Caucasus
Our in-country experts take the hassle out of the planning and you enjoy the trip of a lifetime.
DO YOU WANT TO SAFELY AND SUCCESSFULLY SUMMIT MT. KAZBEK?
We make this possible by connecting you to experienced and professional local guides. Our guides: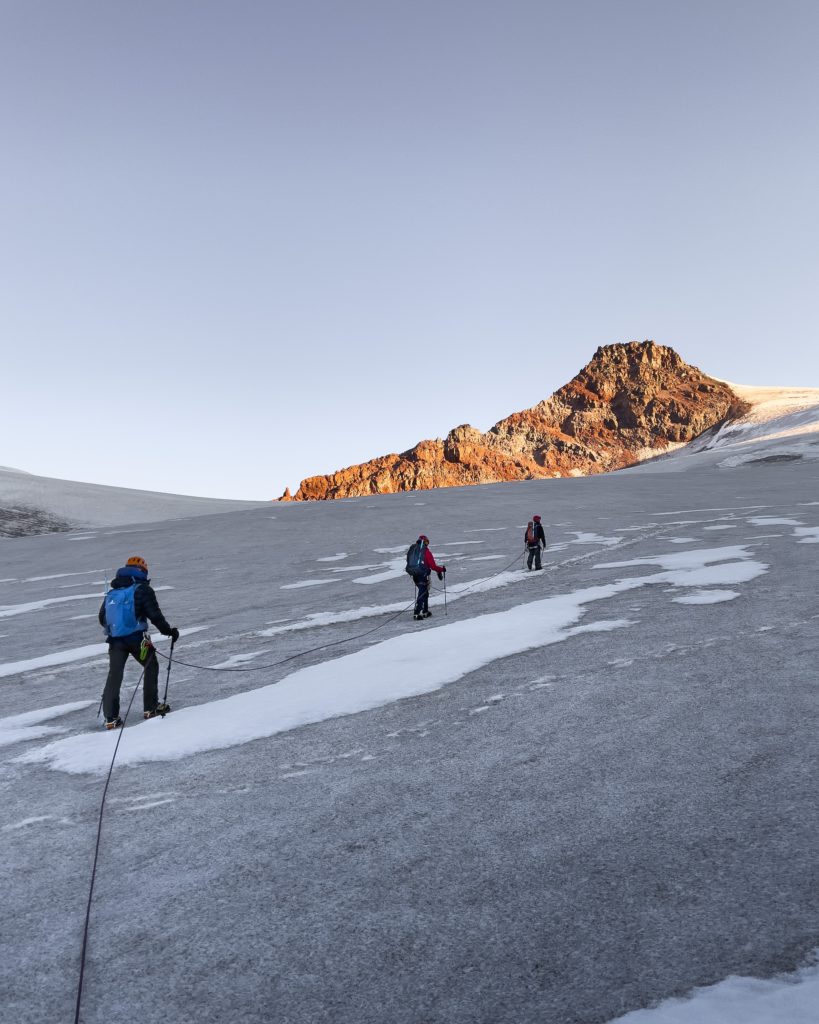 TRUSTED ITINERARIES DESIGNED BY EXPERTS
Browse our sample tours below, get in touch with us, and we will customize it for you!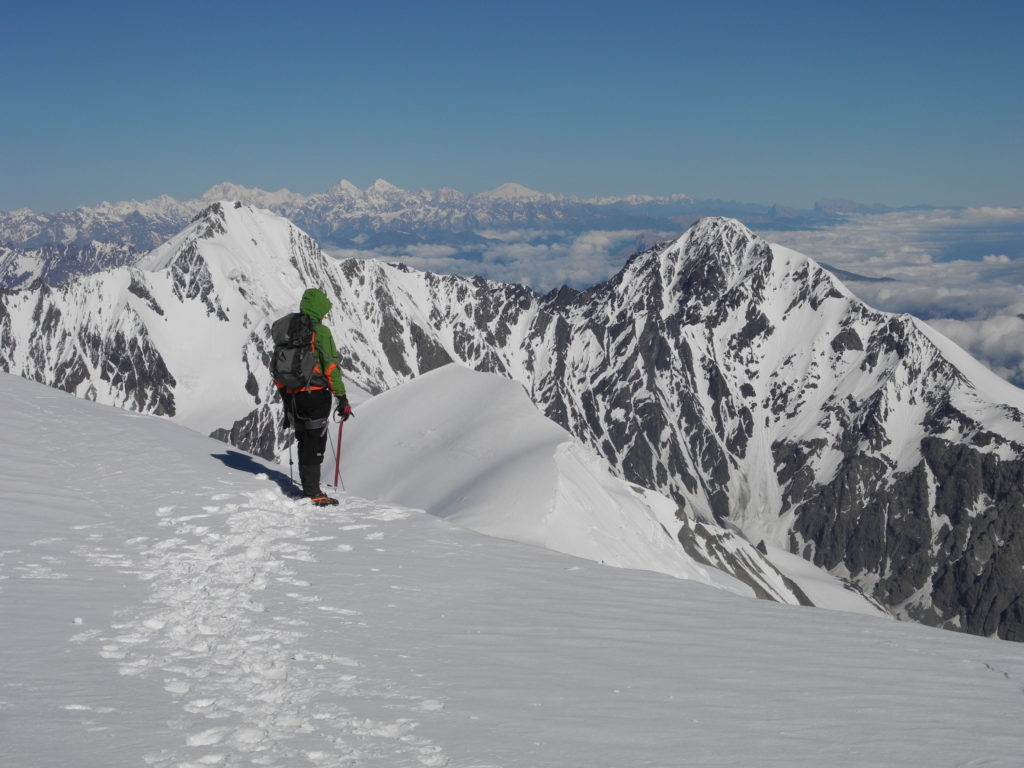 The Climb Kazbek Challenge is an adventure trip that features climbing Mt. Kazbek in Georgia, one of the highest peaks in Europe! Our local professional climbing experts will help you ascend this stunning peak known as the "Pearl of the Caucasus". This trip is designed for both novice and serious climbers, all of whom will descend Kazbek with a newfound awe for the Caucasus Mountains. Take the Climb Kazbek Challenge on this adventure of a lifetime!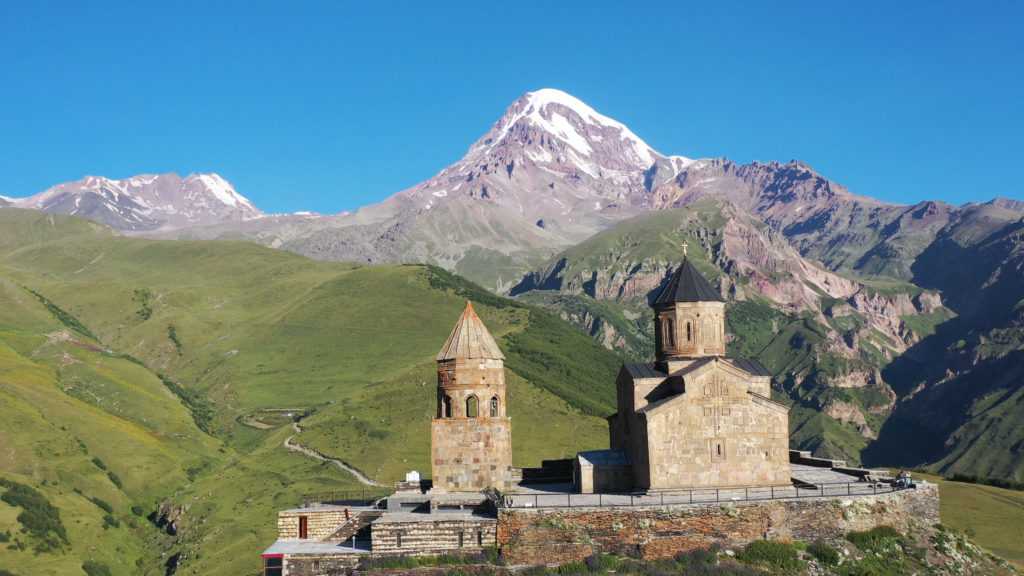 The Climb Kazbek & Tbilisi tour is an adventure trip on a relaxed schedule, featuring climbing Mt. Kazbek in Georgia, followed by cultural touring in Georgia's ancient capital Tbilisi. You'll enjoy the thrill of summiting Kazbek while also soaking in 3 nights in beautiful Tbilisi: tasty food, fascinating history & culture, famous wine, and more.  Take your time, summit Mt. Kazbek, enjoy Georgia, and come away with a newfound appreciation for the Caucasus Mountains!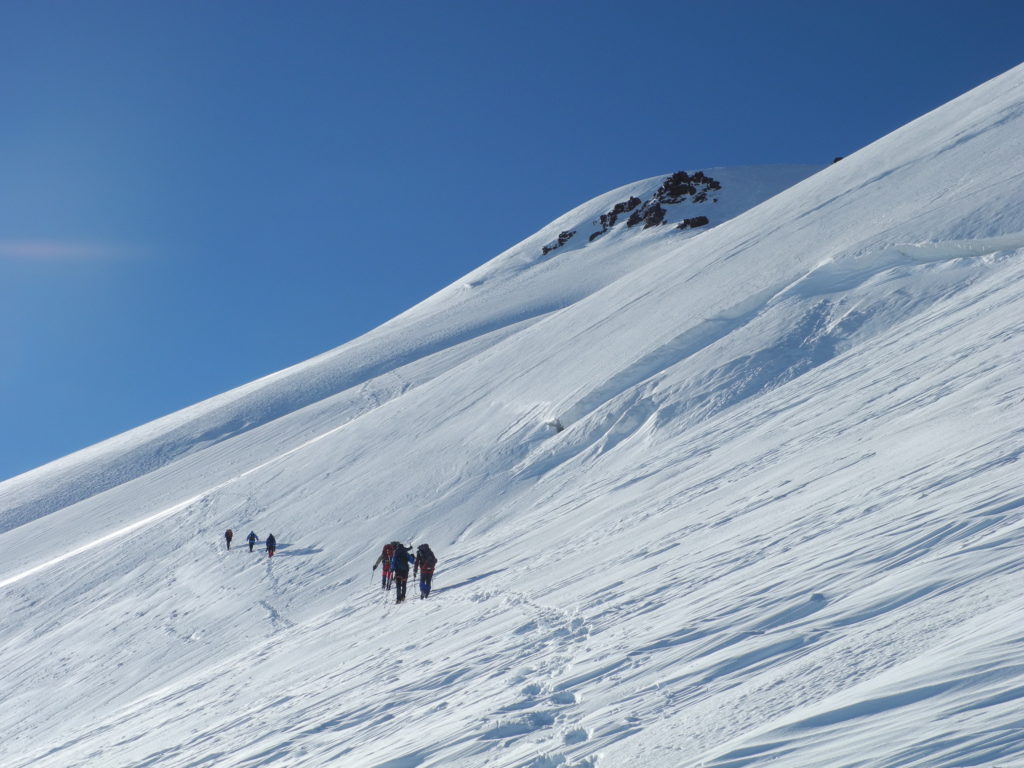 CLIMB KAZBEK & GEORGIAN CULTURE
If you've got two weeks to spare, this is a great way to spend them!  This adventure trip gives you the full climbing experience of summiting Mt. Kazbek in Georgia, as well as the full cultural experience of touring this country's beautiful land.  We truly believe this is the best of both worlds for those who are both adventurers as well as avid learners.  Why choose between adventure & culture when you can have both on the Climb Kazbek & Georgian Culture tour?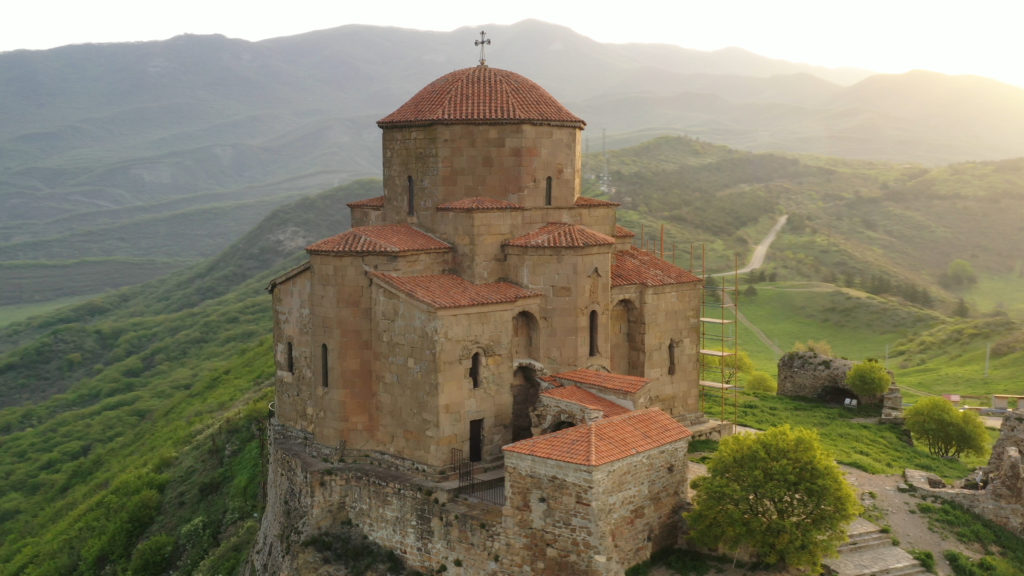 This is a great introduction to Georgia & the South Caucasus if you have a week to visit.  Experience Tbilisi, Kakheti & Georgia's Wine Country, the mountainous Kazbegi region, and much more in just 7 days.  A perfect tour to add on to your Europe or Middle East travels.  Beware, though, one week in Georgia is sure to whet your appetite to come back and experience more!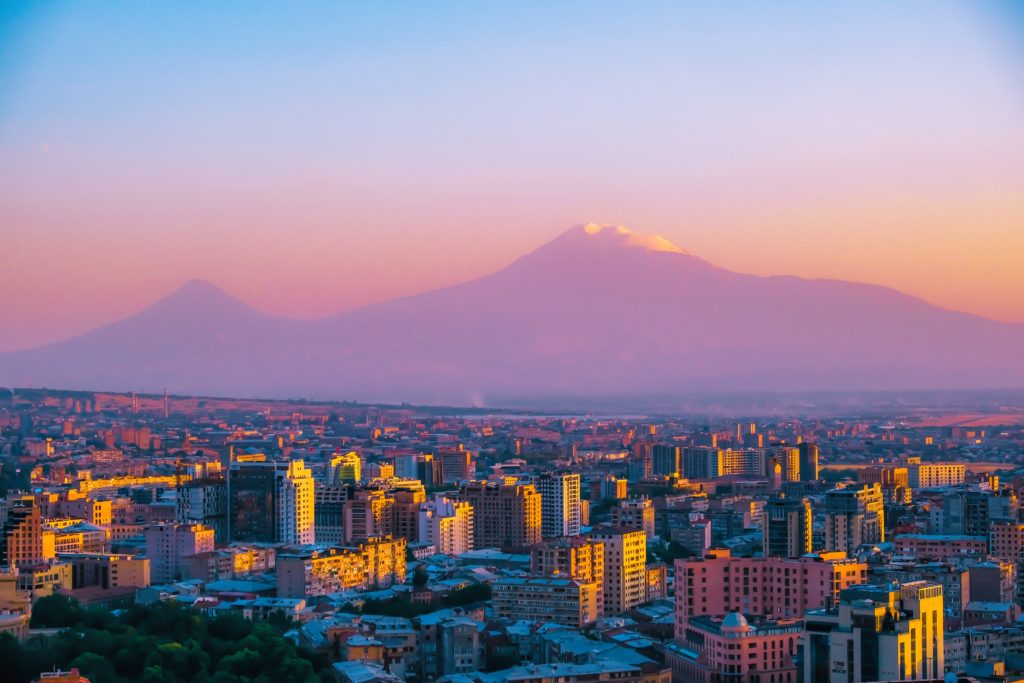 Get ready to dive deep into the culture, history, and many landscapes Armenia has to offer.  After starting in eclectic Yerevan, you'll head south to the base of Mt. Ararat and Armenia's vaunted wine country.  With further visits to the mountainous Goris area, Lake Sevan in the north of the country (the largest lake in the wider Caucasus region), Dilijan, i.e. "the Armenian Switzerland" and 24 hrs. in charming Gyumri, and you will have traversed the whole of Armenia in less than two weeks. So what are you waiting for?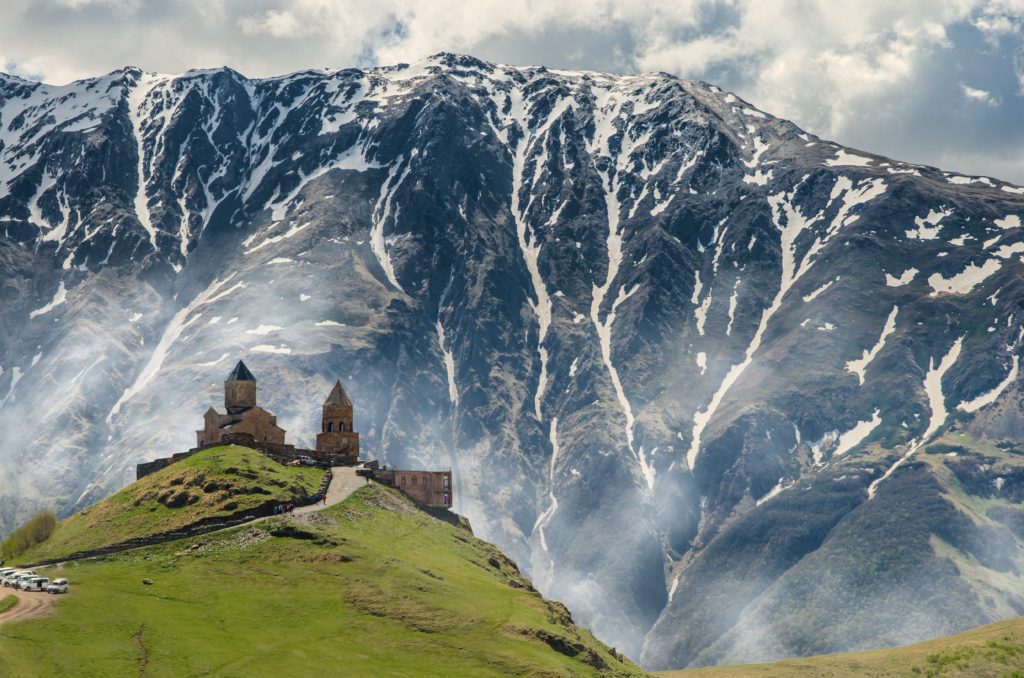 Two weeks, three countries, one Caucasus experience.  In this tour that has few rivals, go on a journey along the ancient Silk Road from Azerbaijan to Georgia and Armenia.  The diversity of experiences on this adventure is breathtaking: beaches & mountains, mosques & churches, tea & wine, to name a few.  Take a journey back through time on the Caucasus Caravan!
BEST TIME TO CLIMB MT. KAZBEK & TOUR GEORGIA
Your Weather Guide to pick the best season for your tour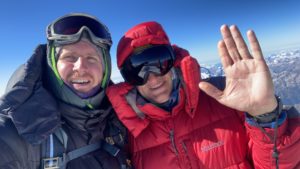 Mid-July – Mid September – This is high season at Mt. Kazbek! These are the months that tend to give the best chance for groups to summit: warm and sunny days, with less chance of long thunderstorm. July 15 - Sept. 30 are also the only guaranteed dates that horses are available to porter gear to/from base camp (due to lack of snow).
August can especially produce warm days with very slushy (or little) snow at base camp and on the first part of the summit day climb. We can't guarantee good weather on your summit day, but it's worth scheduling your climb in this time period to give yourself the best chance of success!
Georgia summers are also very busy for those doing cultural touring.  The pros of this time of year is that all parts of the country are accessible due to lack of snow and open roads, particularly to Tusheti.  It's very green in Georgia in the summer, especially deep in the mountains.  The downside of travel at this time of year is the extreme heat, especially in the lowlands of Tbilisi.  So be aware of this if planning your cultural tour in this time.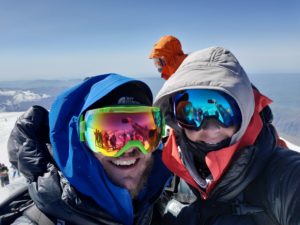 June - Early October – The weather is a bit more unpredictable in this timeframe, but there are still groups summiting Kazbek in this time.
June and early October are climbing months in that the weather is warm enough, but they are still colder than July-August, so be prepared for this.  April/May are the ideal months for back-country skiing and ski-mountaineering ascent/descents of Kazbek.
We schedule most of our Kazbek Climbs between July & September. The reason for this is having the best chance of summit success for our climbers, in regards to warmer weather and lower chance of thunderstorms/blizzards. While this doesn't always hold true at such a high elevation, be aware of this if planning a summit in the shoulder season.
If you're looking to do a cultural tour around Georgia in this time, May and June are extremely green months in the country (and not too hot), and September/October is the peak of Fall colors, with the summer heat having already passed.  So these are ideal times to do cultural touring in Georgia.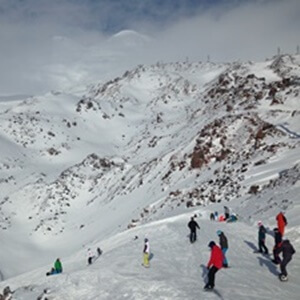 November – March – These are the coldest months of the year at Mt. Kazbek and except for the most extreme winter climbers, very few are climbing Kazbek at this time of year.
If you're looking to experience the ski slopes of Georgia, this is the time for you to do it: Guduari, Bakuriani, etc. If you want to climb Kazbek, plan your trip during the summer months.
Regarding cultural touring in this time, if you love snow, this is an incredible time to be in the mountains.  It doesn't snow much in the lowland areas of Tbilisi, so a cultural tour in the lowlands of Tbilisi, Kutaisi, and Batumi can typically go off without a hitch at all times of year.
That being said, Georgia's more remote mountain roads to Tusheti are closed due to heavy snowfall in the winter months, so this should be taken into consideration if planning a winter trip.  It's not uncommon for Georgia mountain roads to be temporarily closed for hours or even days at a time in the winter due to heavy snowfall!
My wife and I had dreamed of visiting the Gergeti Trinity Church in the Kazbegi region of Georgia for many years... It was an experience we will never forget. Our driver and guide was prompt, knowledgable, (spoke good English), and even treated us to several other historical places along our journey. Another highlight was the wonderful authentic Georgian lunch we had at a small restaurant beside a river. The lamb kebabs and khinkali were delicious. The price for this all day excursion was very reasonable. We will definitely use Caucasus Quest again on our next trip to Georgia. (from Google)
Thank you, Caucasus Quest, for organizing our tour. We did an afternoon of horseback riding on the high ground north of Tbilisi in the sheep meadows. Our guide was very helpful in communicating with local partners; no worries about negotiating rates or transportation. They took care of everything for us. Great views of Tbilisi and the lake!!! Absolutely loved it!!! Thanks so much!!! (from Google)
Caucasus Quest treated our group to a wine museum and cellar experience that was unforgettable. Georgia's role in the history of winemaking is very important, and both the museum and the tasting (hosted by the top sommelier in Georgia) were extensive, exploring the unique varieties that make Georgian wine so notable. The Sommelier was very personable, and seemed very comfortable with our group and our questions. Thank you, Andrew for this very personalized experience! (from Google)